The Bobelock oblong featherlite violin case (B1003FALS) is the perfect case for players looking for the same reliability and design that makes Bobelock casese recognized throughout the world but weighs much less than our traditional wooden cases. Built using a combination of layered plywood and styrofoam case construction in the traditional oblong shape, the 1003 violin case is covered with a durable black nylon canvas zippered cover and outside music pocket. 
Features
One large pocket at end of scroll
Four bow holders only 
Suspension style
Shoulder strap 
Subway strap
String tubes and blanket
Pencil pocket 
Full zippered music pocket
Sizes Available with Exterior Dimensions & Weights
Full size only: 6" thick, 31.5" long, 10" wide;
Weight: 5.5lbs
Interior Colors
Velour: Blue, Wine, Green, Gray, Tan
Velvet: Blue, Wine, Green, Gray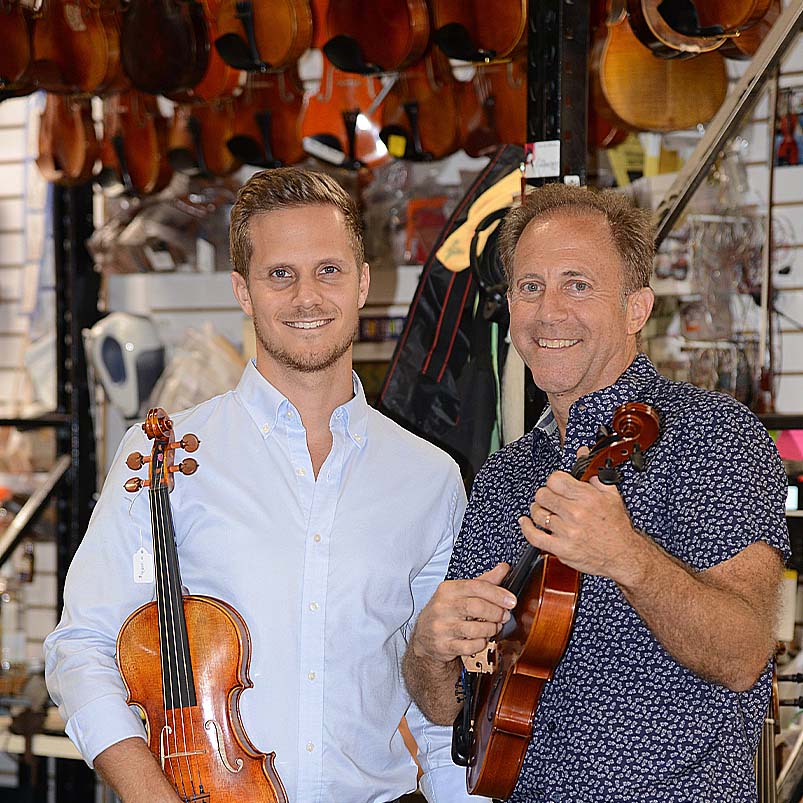 About Fiddlershop
Fiddlershop is a small family-owned business located in South Florida. Since 2012 we have been serving the string community with quality instruments and accessories. We believe that music and instruments should be accessible to everyone at a price they can afford.