The Swedish-made Belvelin shoulder pad is perhaps the most comfortable shoulder pad you will ever use! It is formed to facilitate a healthy posture and give full freedom in the movements when playing the violin. The secret is in the unique cellular foam, offering the firmest support, yet possessing a soft, velvety finish. Unlike other foam shoulder pads, it will not "bottom out," yet it cushions away all the sharp edges of your violin or viola. Simple to use - just position it where it is most comfortable, and secure with a standard rubber band.
The Belvelin Collarbone Rests come in three sizes: small, medium, and large. All three sizes can be used for all violin sizes and be placed anywhere on the violin, depending on the shape and desire of the violinist. Choose the size that works best for you, depending on the amount of support you prefer, and regardless of what size violin or viola you play.
The Belvelin Collarbone Rests were designed in 1993 by the violin teacher Eva Belvelin for students who complained about discomfort or had a fear of dropping the violin. Today the Belvelin Collarbone Rests are used by many Concert Masters, Violin Professors, and Violinists of all ages.
The Belvelin Shoulder Rests are Made in Sweden by Fiolosofen.
Size Options
Large: 6" x1 1/2" x 1 3/4" (recommended for 4/4-3/4)
Medium: 5 1/4" x 1 1/2" x 1 1/2" (recommended for 1/2-1/4)
Small:4 3/4" x 1 1/4" x 1 1/4" (recommended for 1/8-1/16
The Belvelin Violin Shoulder Rest includes two rubber bands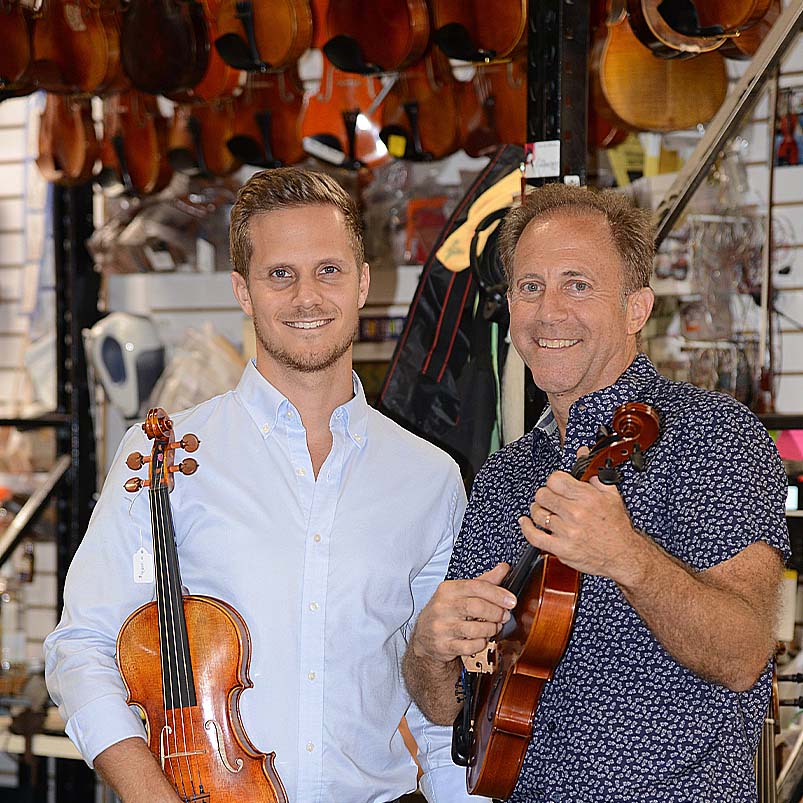 About Fiddlershop
Fiddlershop is a small family-owned business located in South Florida. Since 2012 we have been serving the string community with quality instruments and accessories. We believe that music and instruments should be accessible to everyone at a price they can afford.