This is a full size violin made in 1920 by Josef Metzner in Sachsen (Saxony Germany). This violin has some moderate signs of wear and tear as expected from an instrument of this age, and the varnish in general has a "crinkled" appearance (somewhat typical for instruments of this age). It was repaired at some point, noted by the penciled in note (visible in photo) by "I.M. Johnson," and here at Fiddlershop, we completed our typical set up with a new bridge and soundpost, strings and deep cleaning.
The violin sounds absolutely remarkable as you can hear in the video below.
Pattern: Guarneri 
Tailpiece: Tulip rosewood with ebony saddle
Strings: Thomastik Dominant 
Fittings: Rosewood with gold ornamentation
Sale includes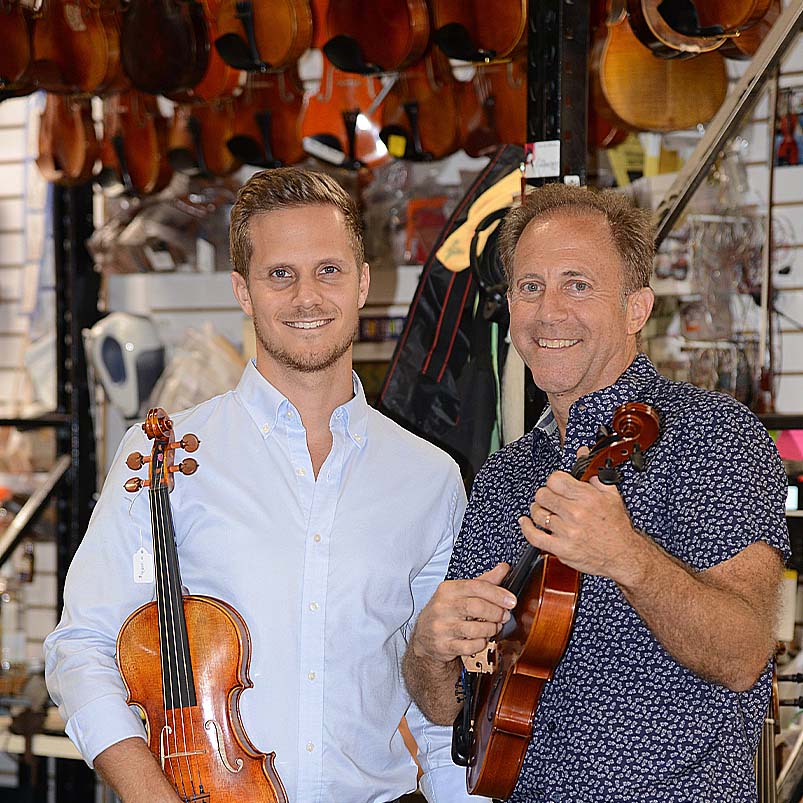 About Fiddlershop
Fiddlershop is a small family-owned business located in South Florida. Since 2012 we have been serving the string community with quality instruments and accessories. We believe that music and instruments should be accessible to everyone at a price they can afford.