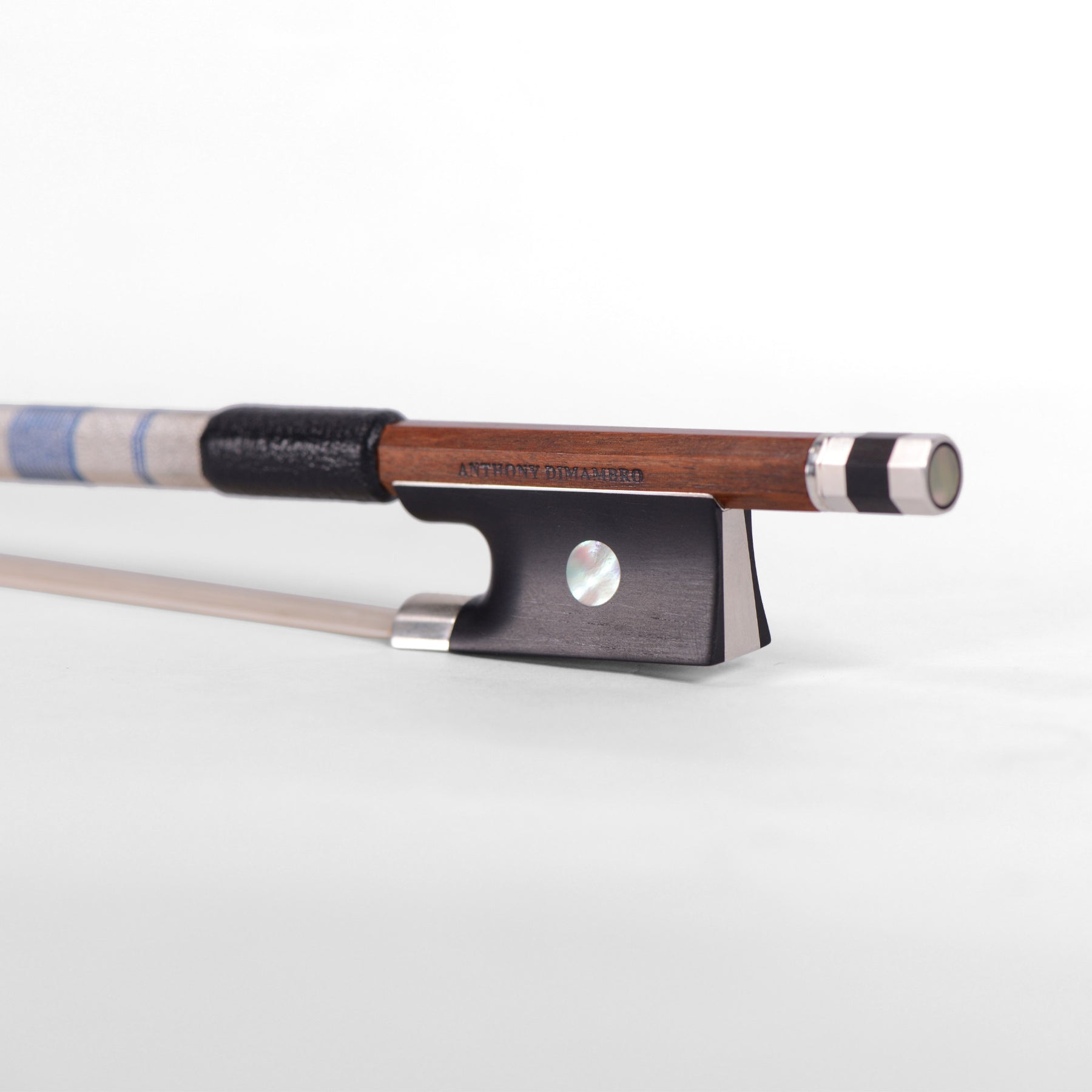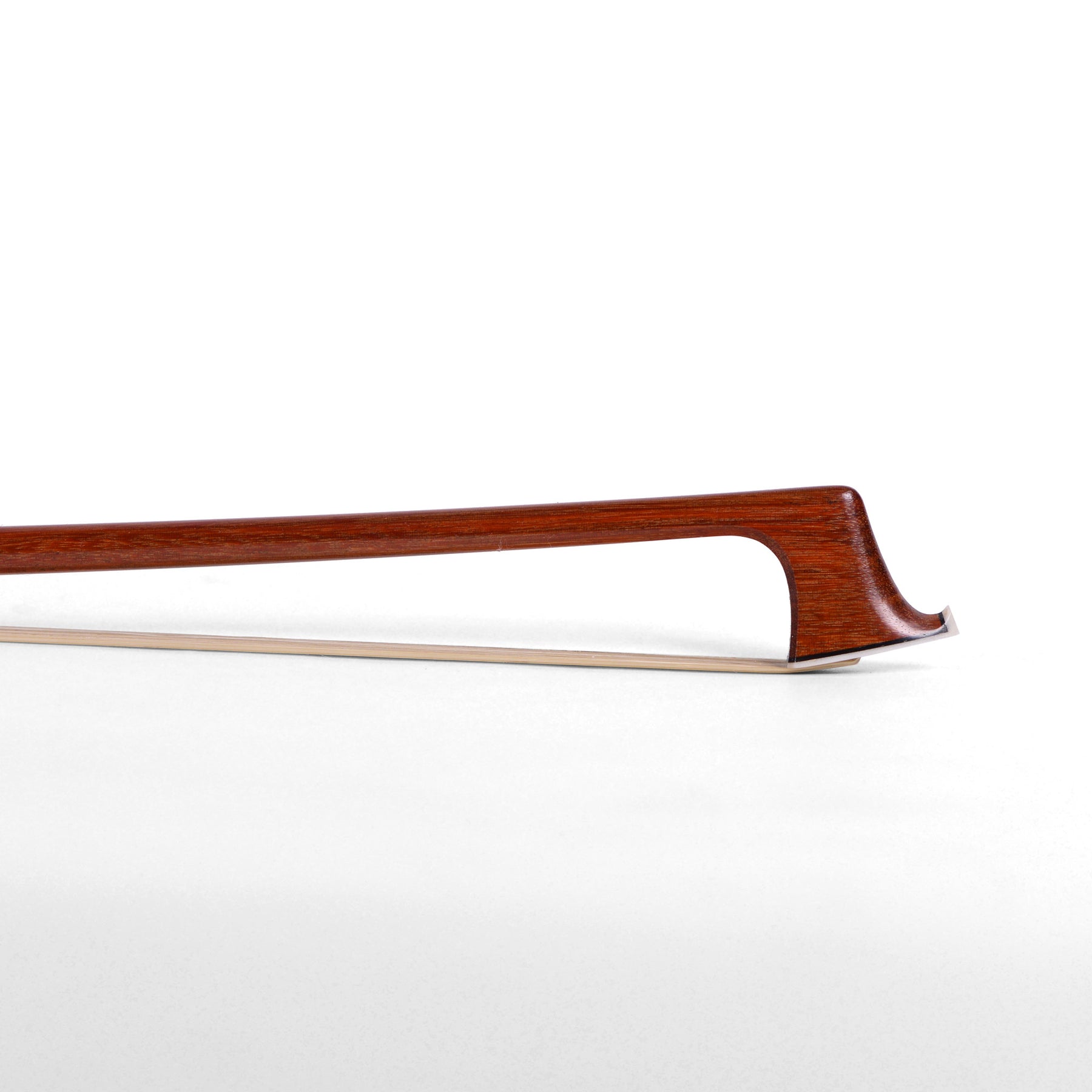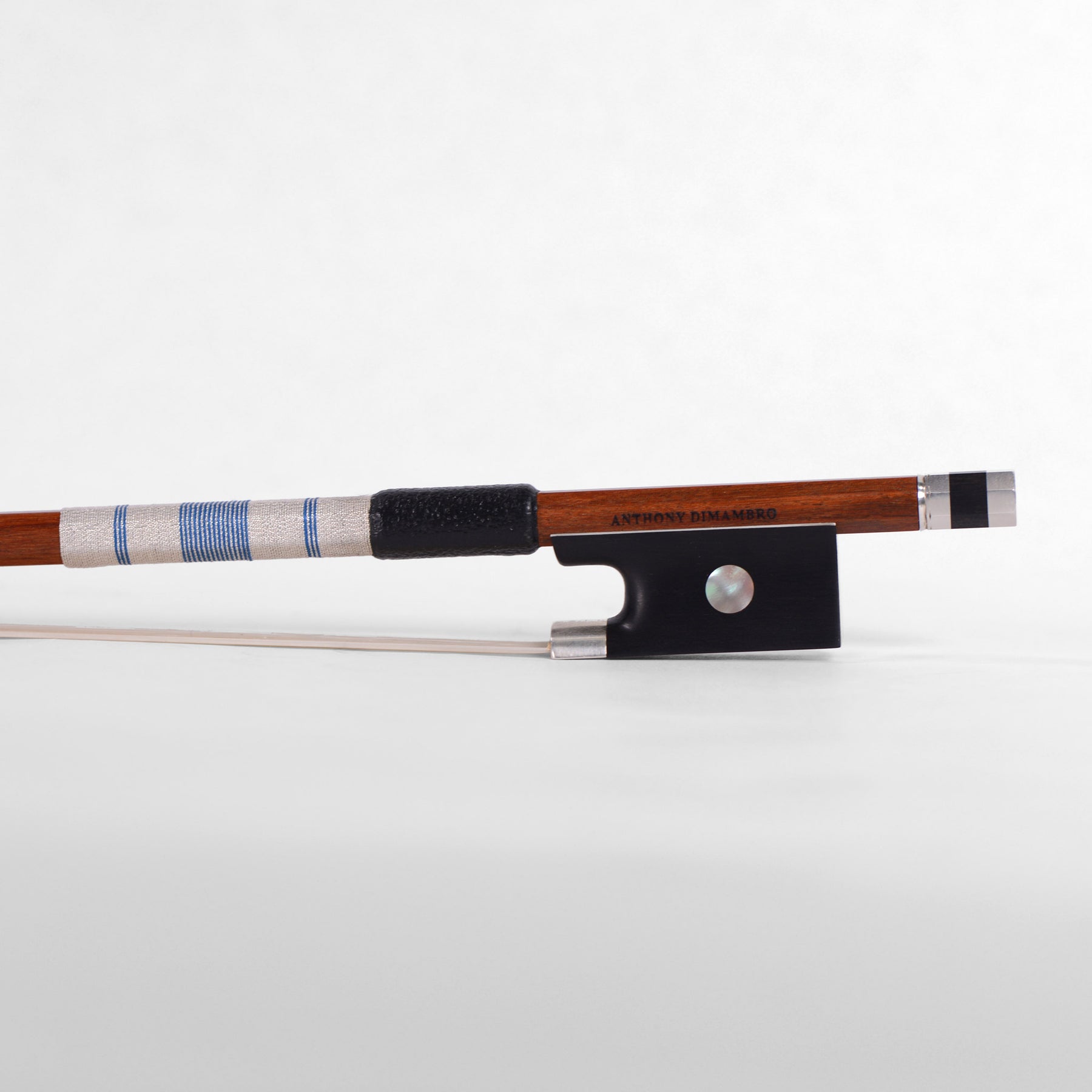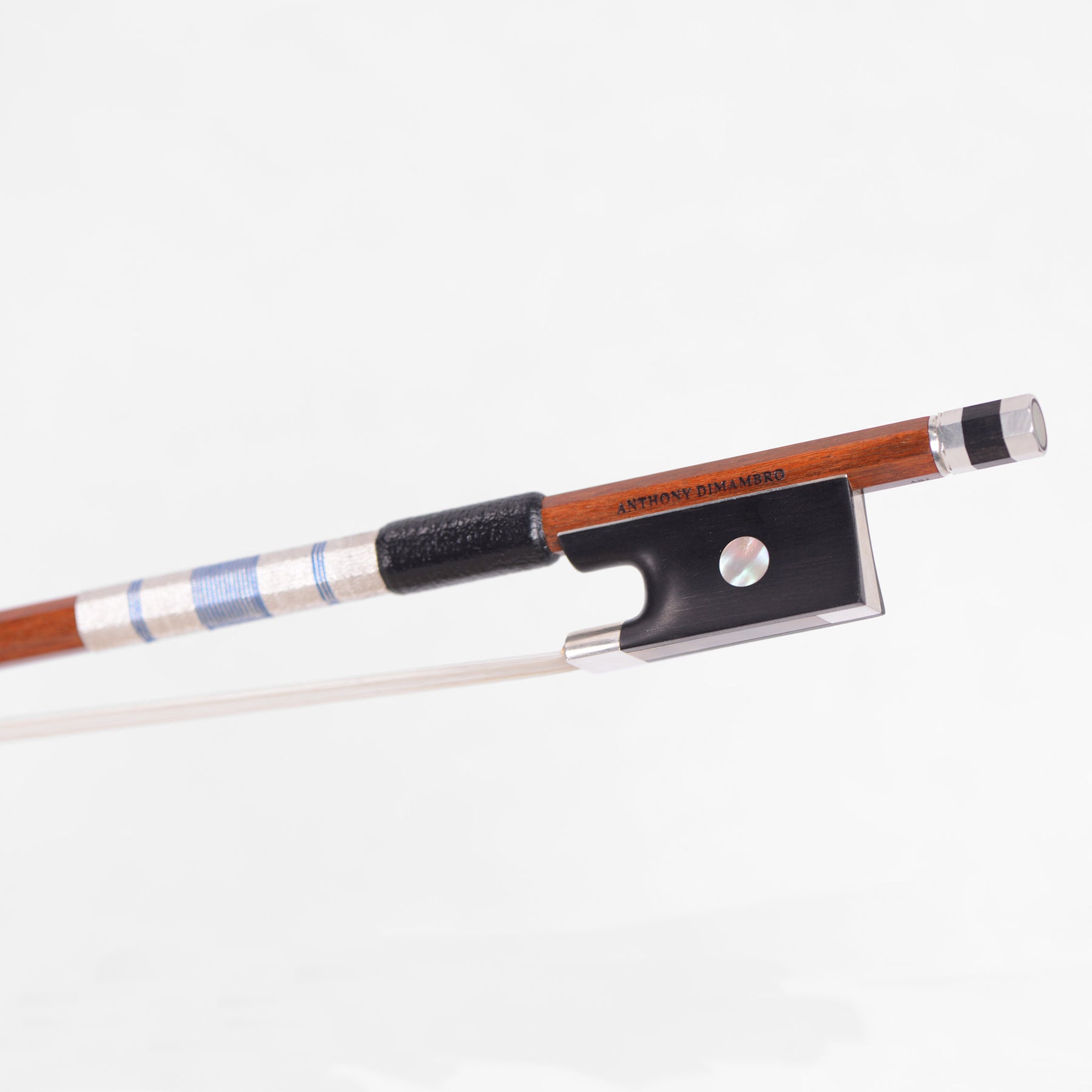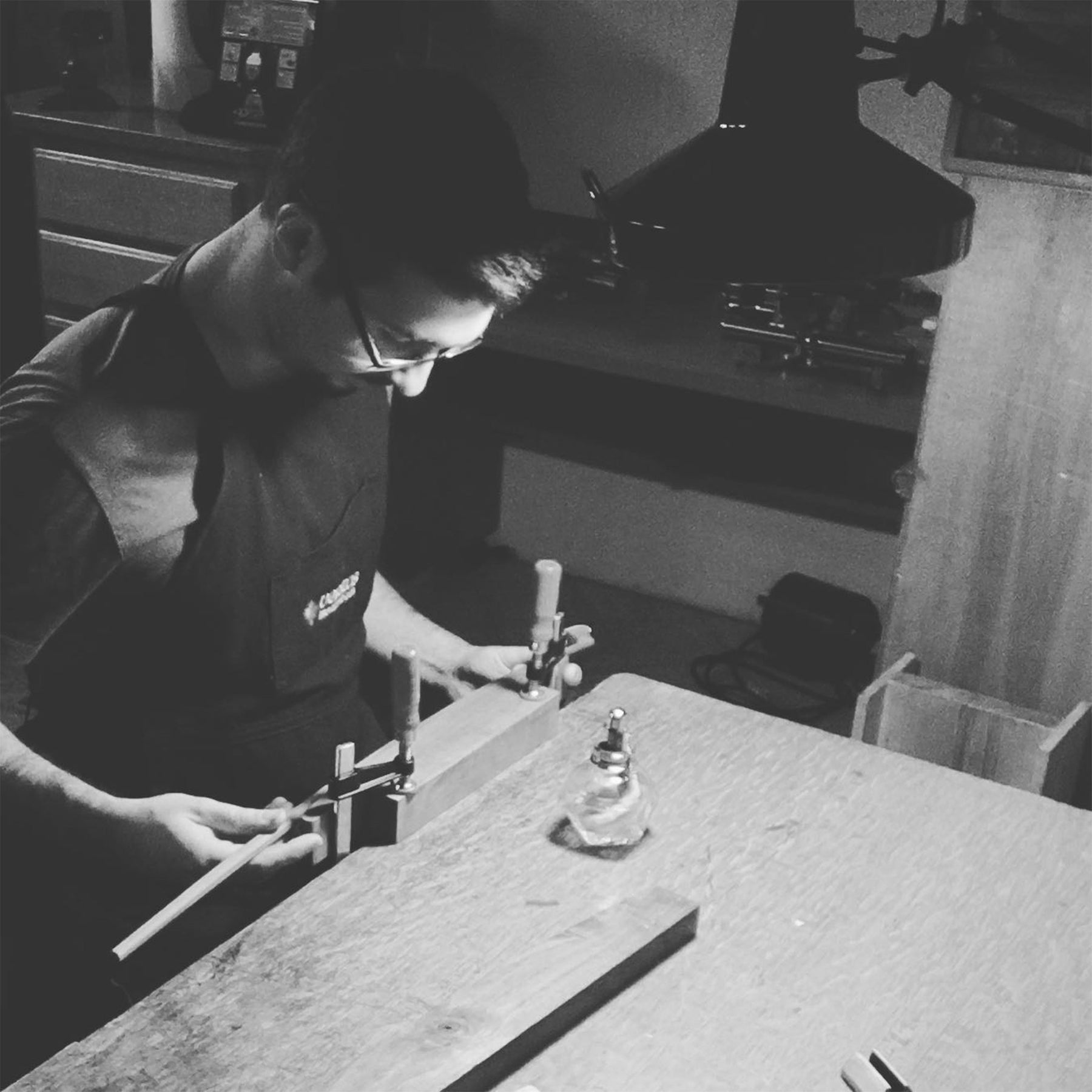 Anthony DiMambro Pernambuco Violin Bow #35, Michigan 2021
HANDMADE IN SOUTHFIELD, MI
Anthony DiMambro has been an active restorer of bows since 2005 and has taken on bow making as of 2015. He spent several years doing bow restoration full time at a major violin shop in the Midwest prior to establishing his own workshop in 2018. Anthony has worked extensively with Gold Medal winning bow maker, Rodney Mohr, and is quickly gaining recognition for his high quality handmade bows.
This beautiful pernambuco violin bow made in 2021, is number #35 for DiMambro. The bow is crafted to perfection using only the finest materials. It's fitted with an ebony frog and silver/silk winding.
Wood: Pernambuco
Mountings: Ebony and Silver
Decoration: 7 mm awabi pearl eye
Weight: 60.5 grams
Balance Point: 185 mm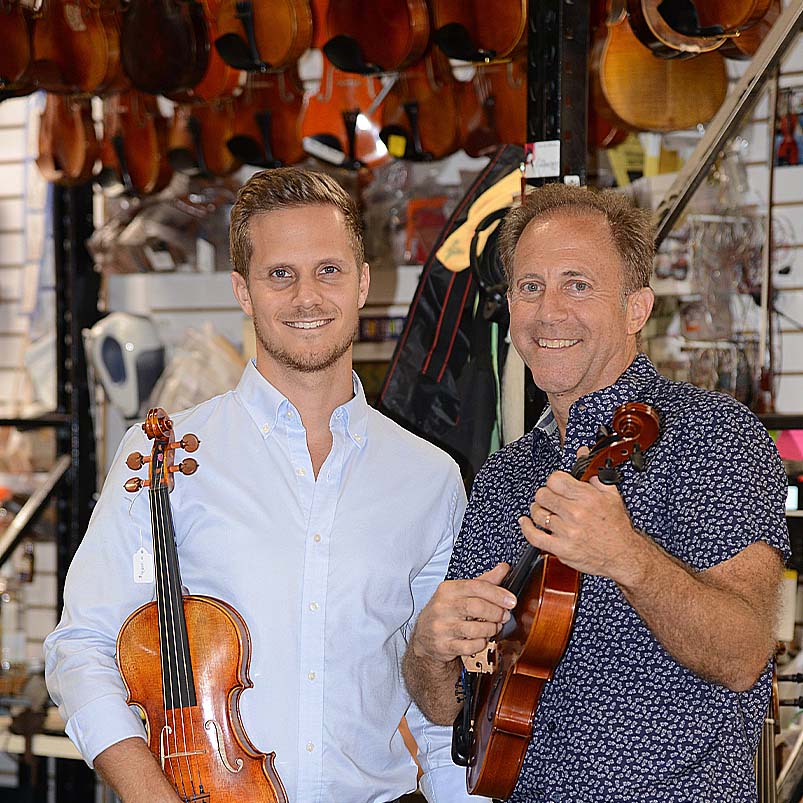 About Fiddlershop
Fiddlershop is a small family-owned business located in South Florida. Since 2012 we have been serving the string community with quality instruments and accessories. We believe that music and instruments should be accessible to everyone at a price they can afford.