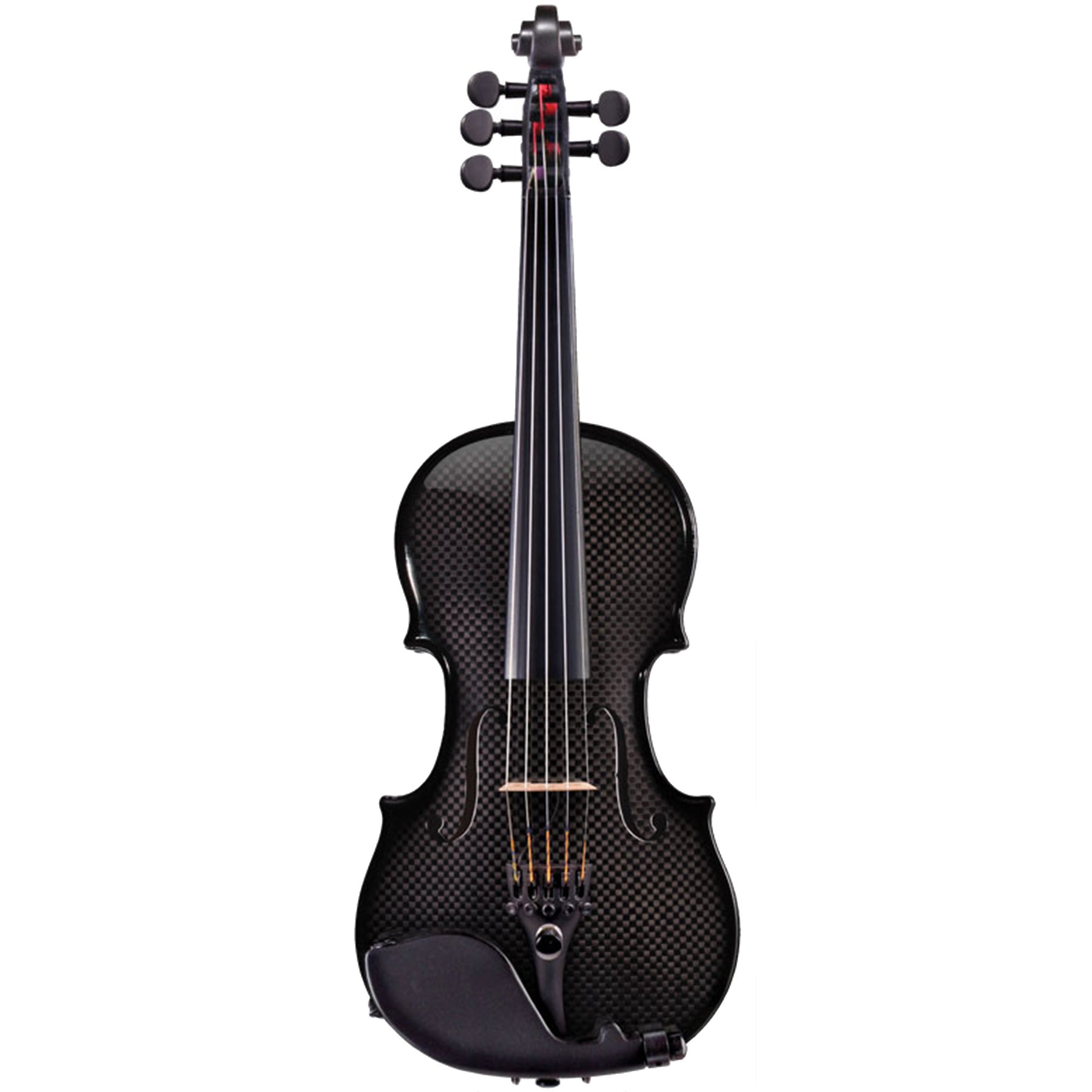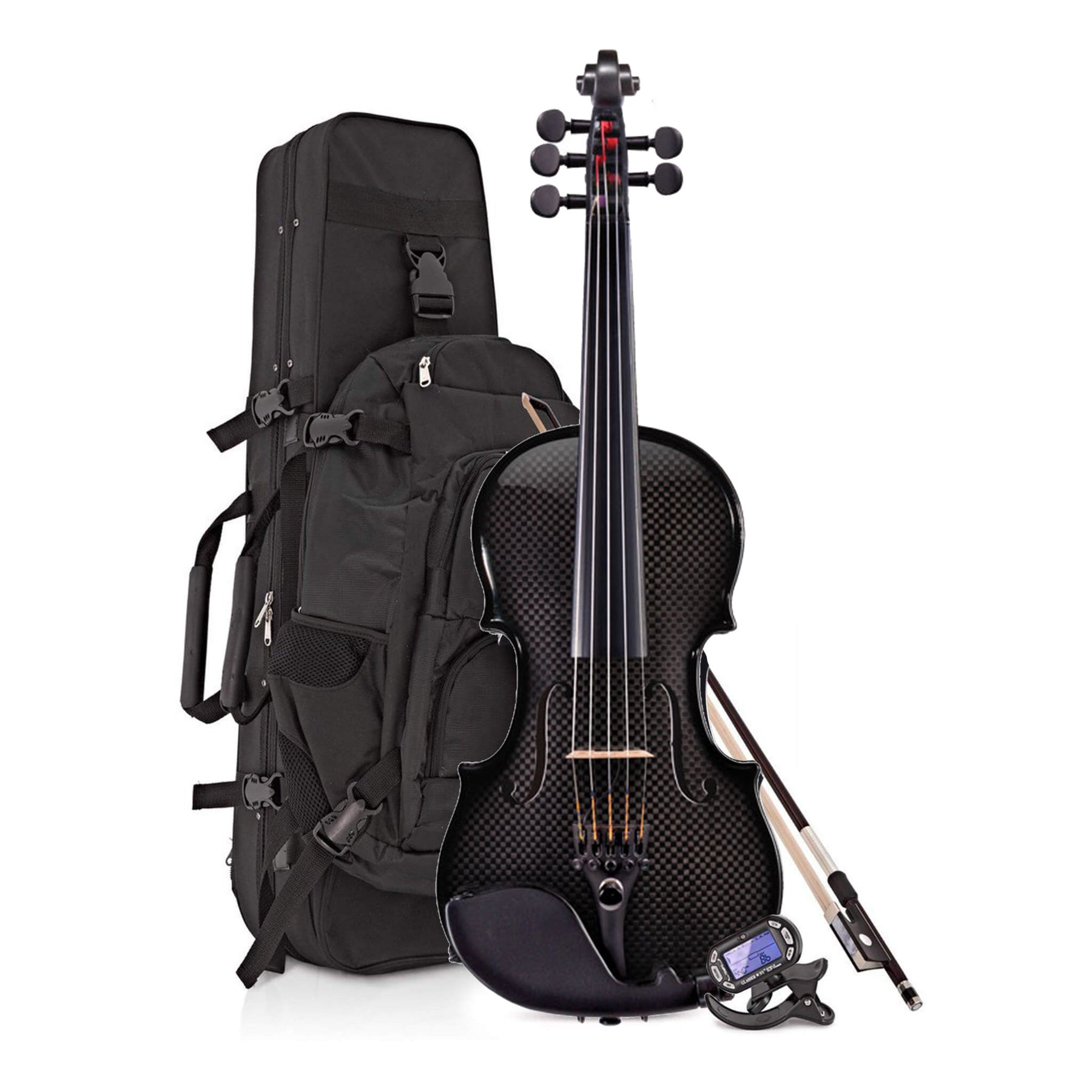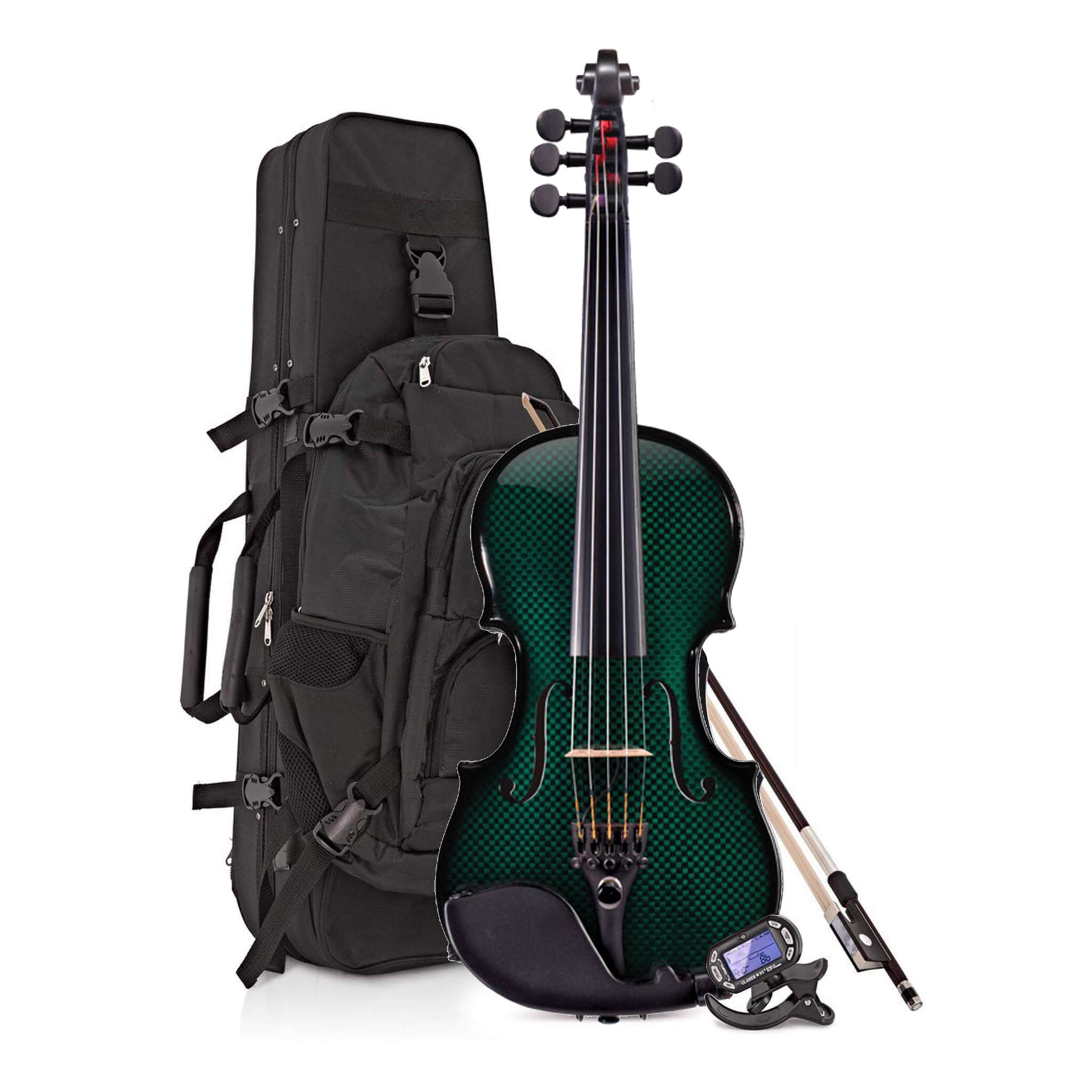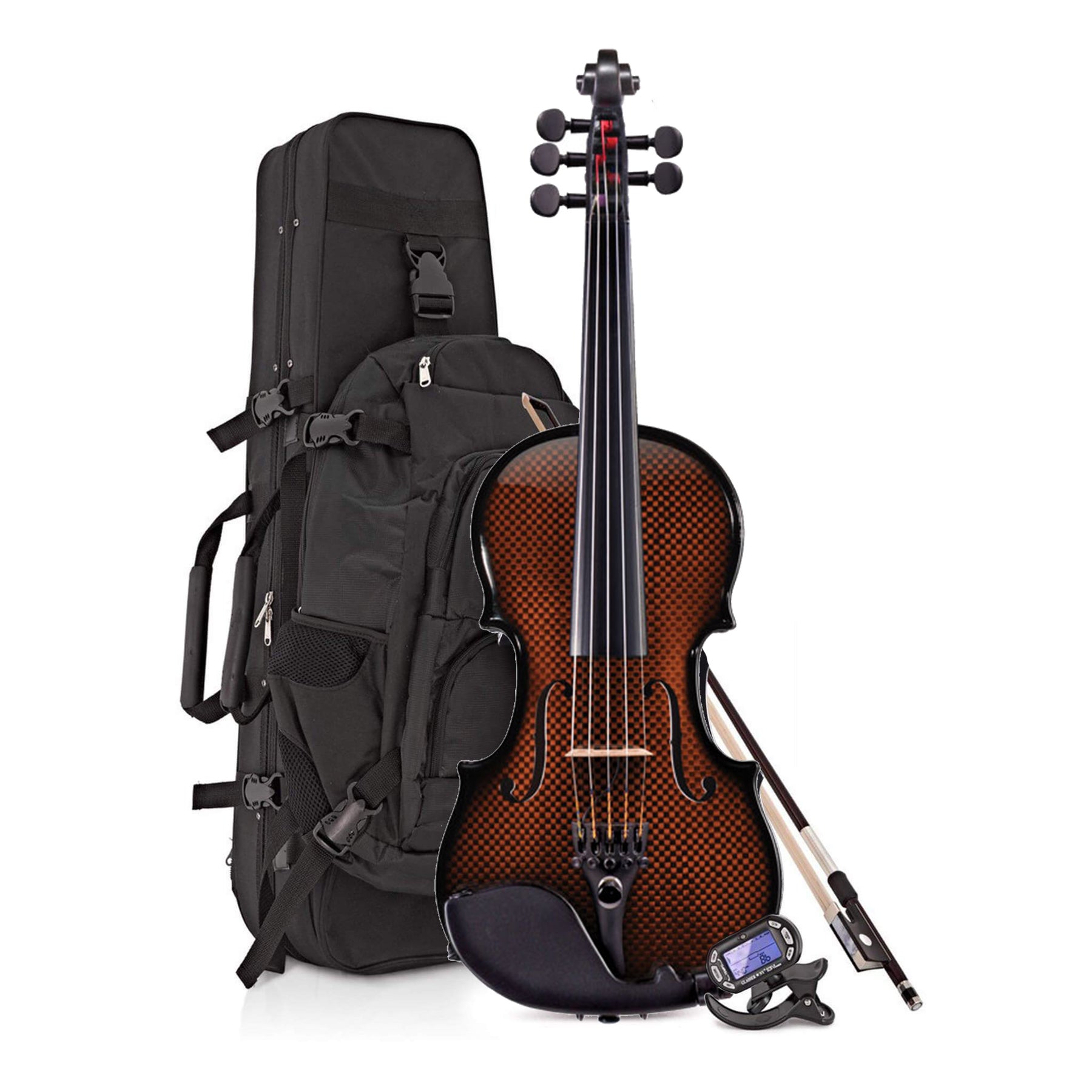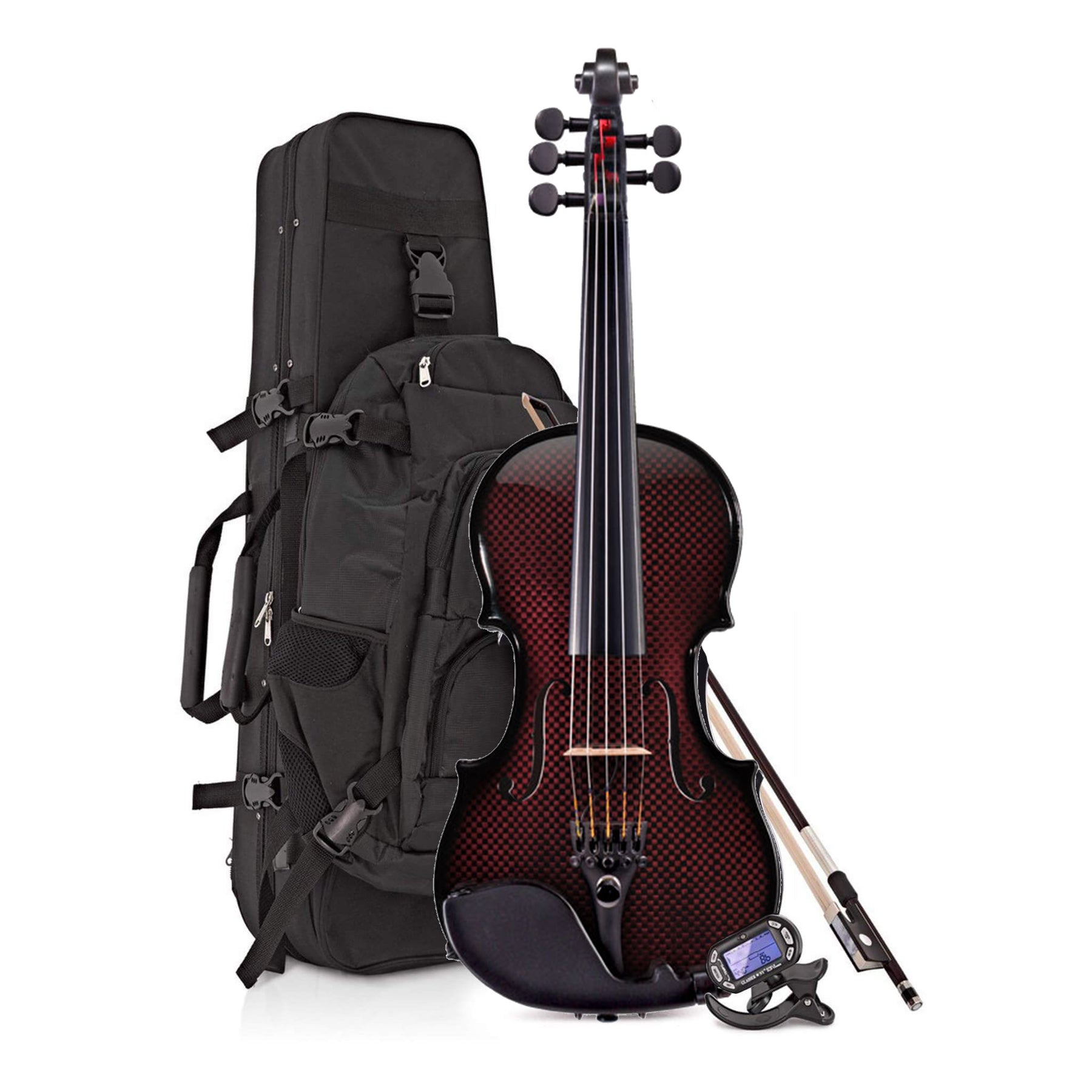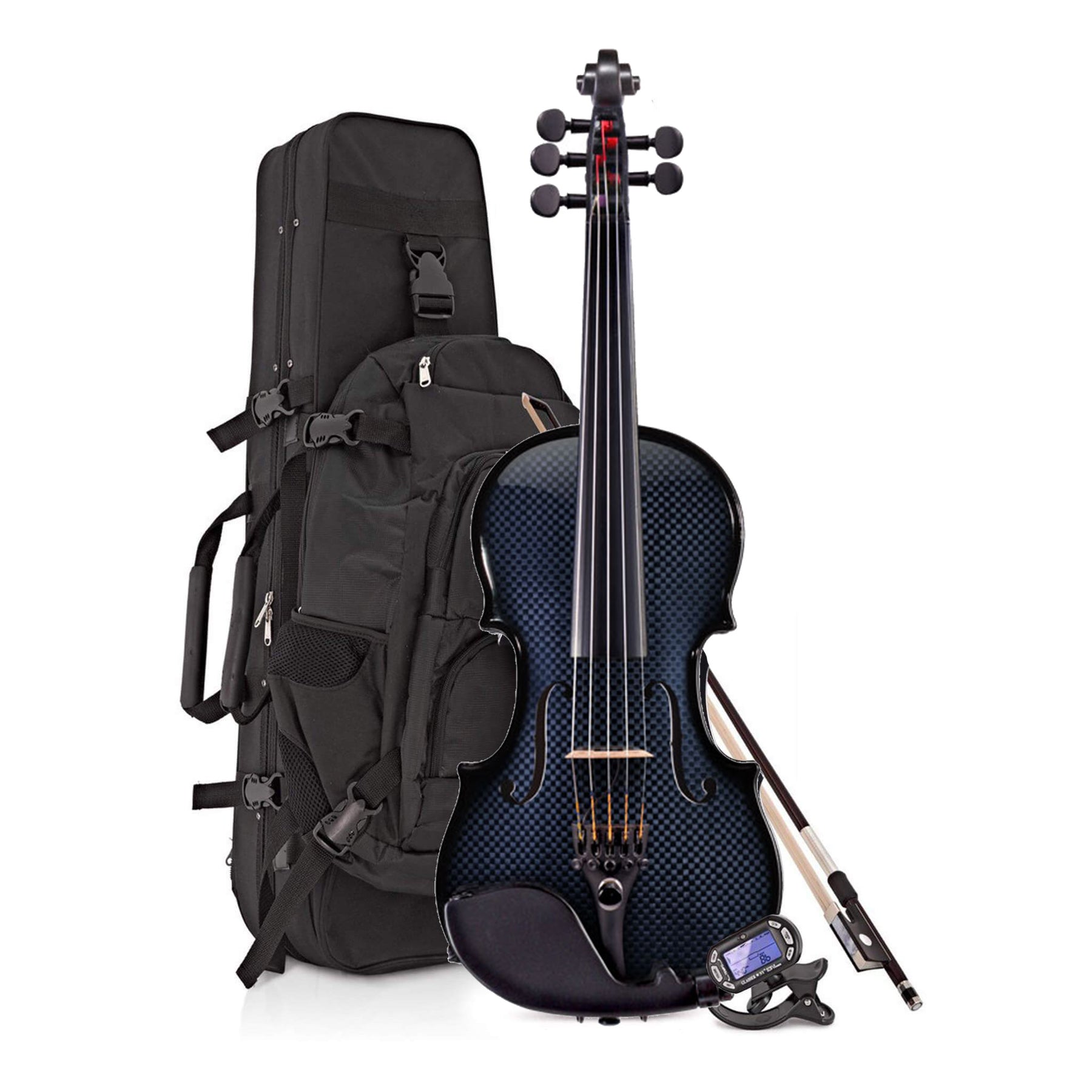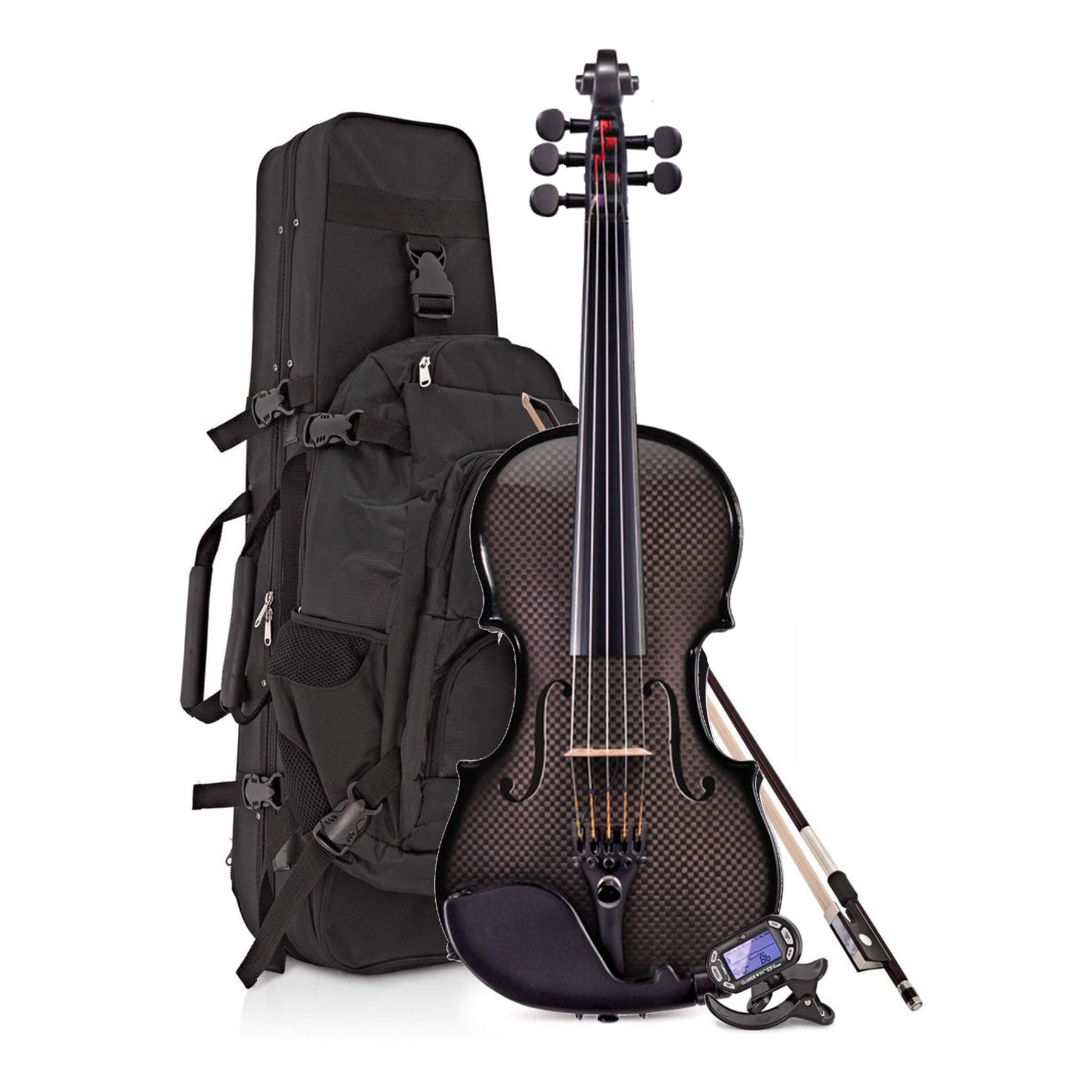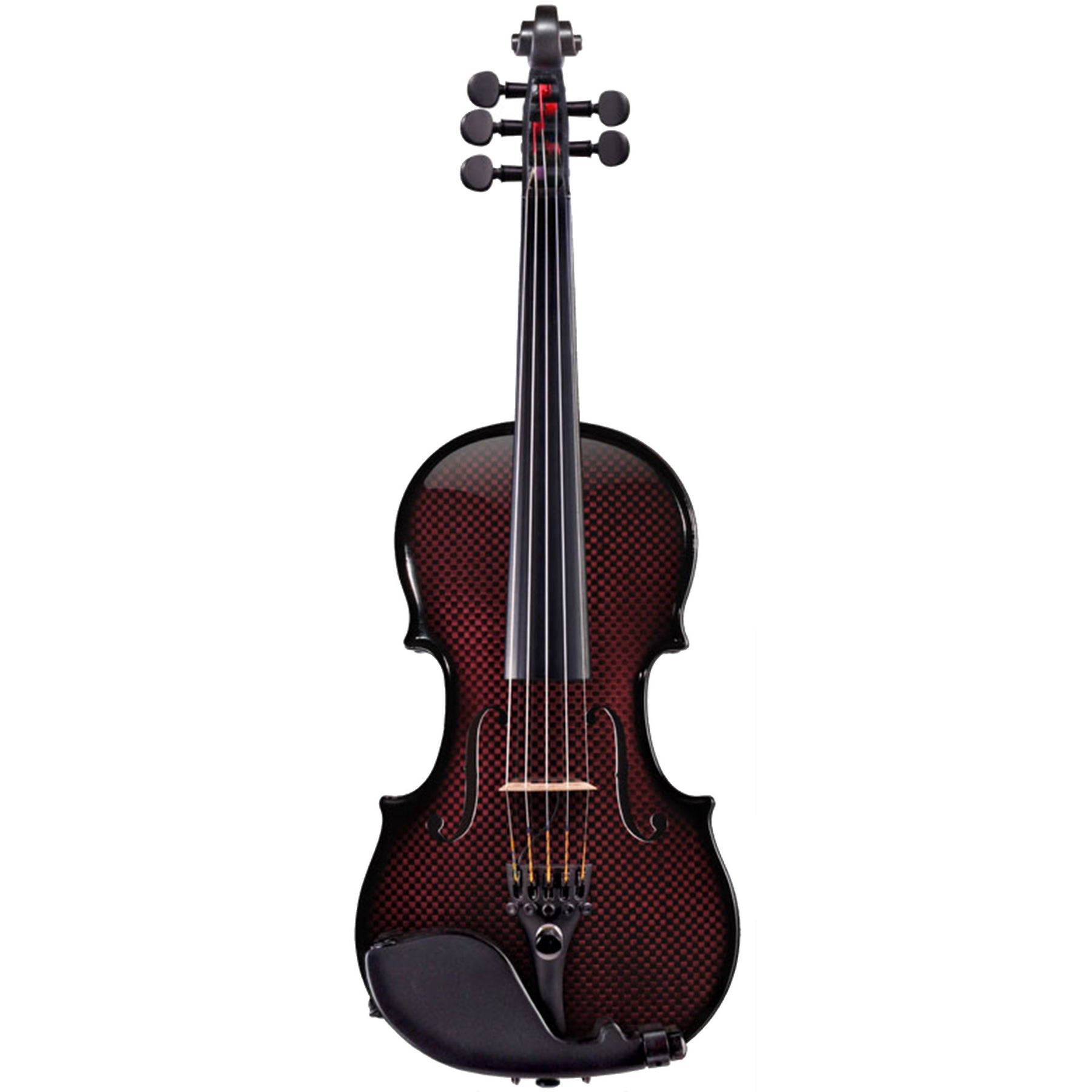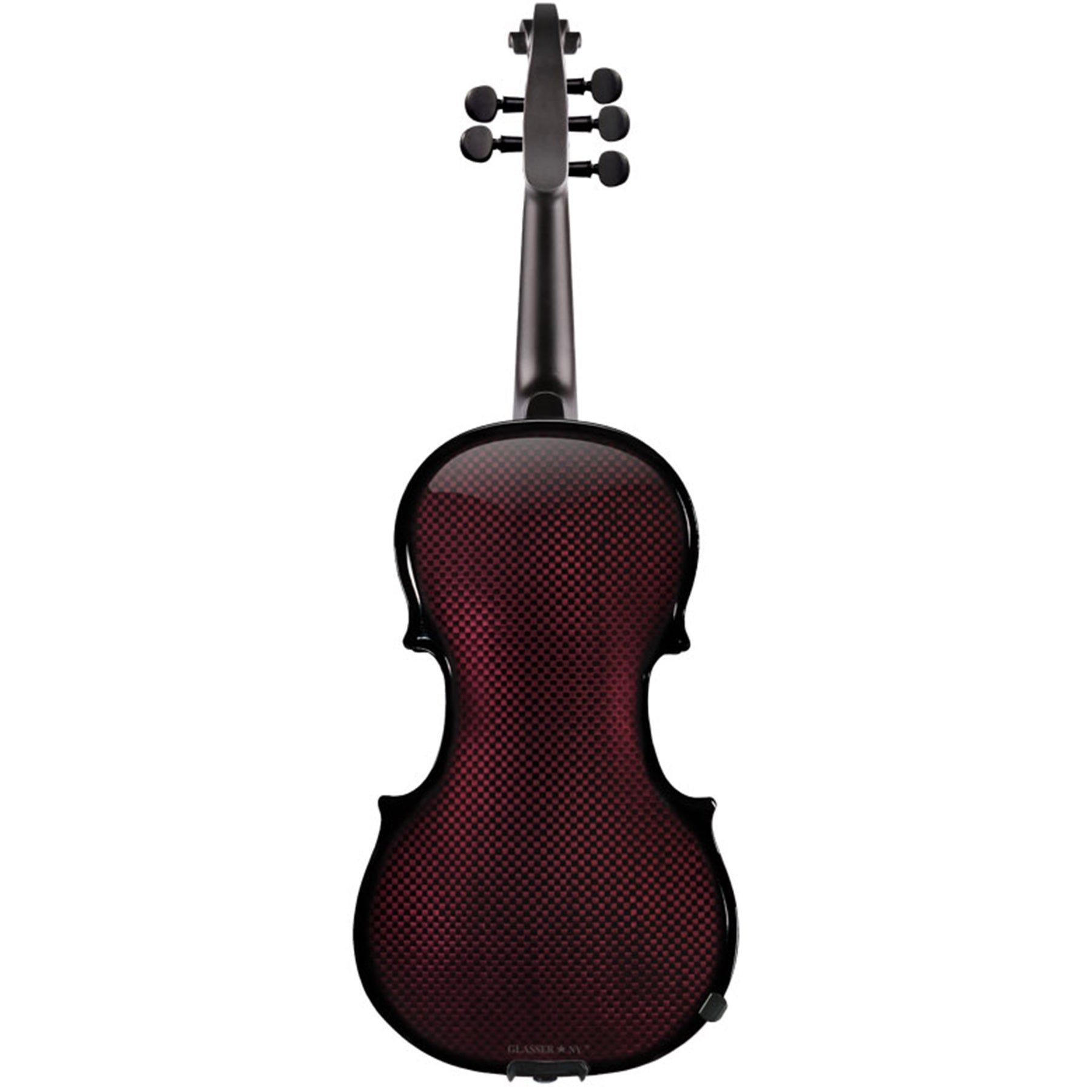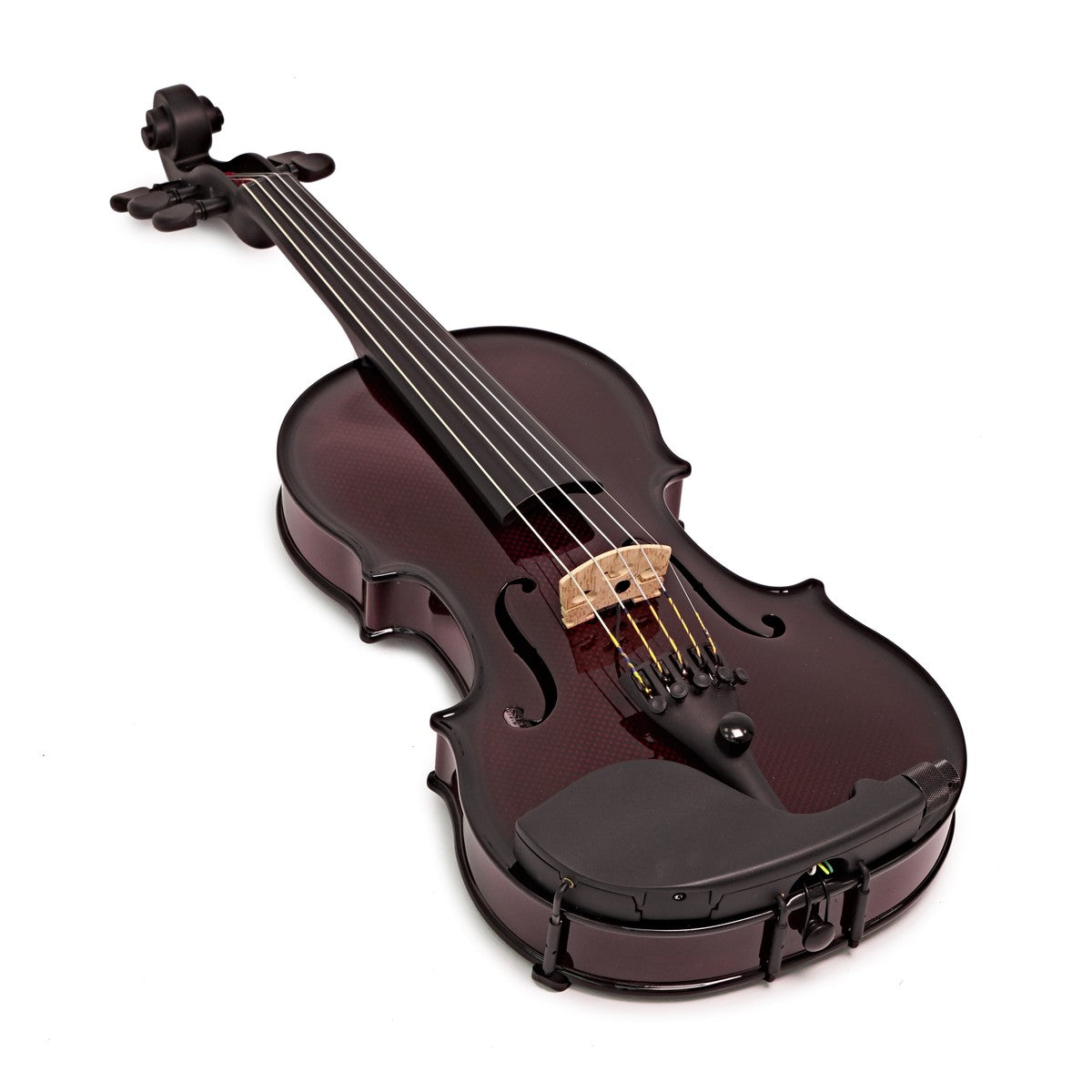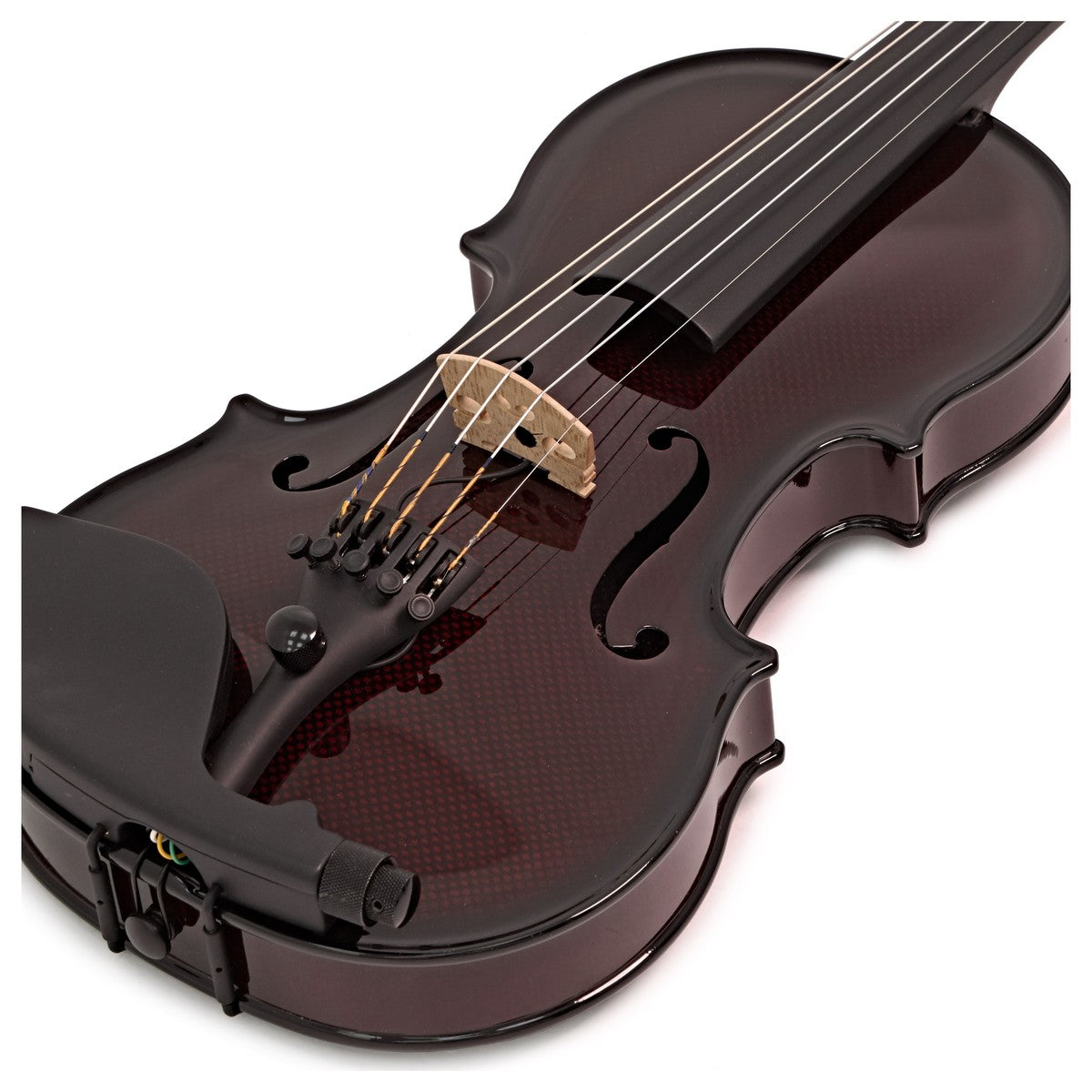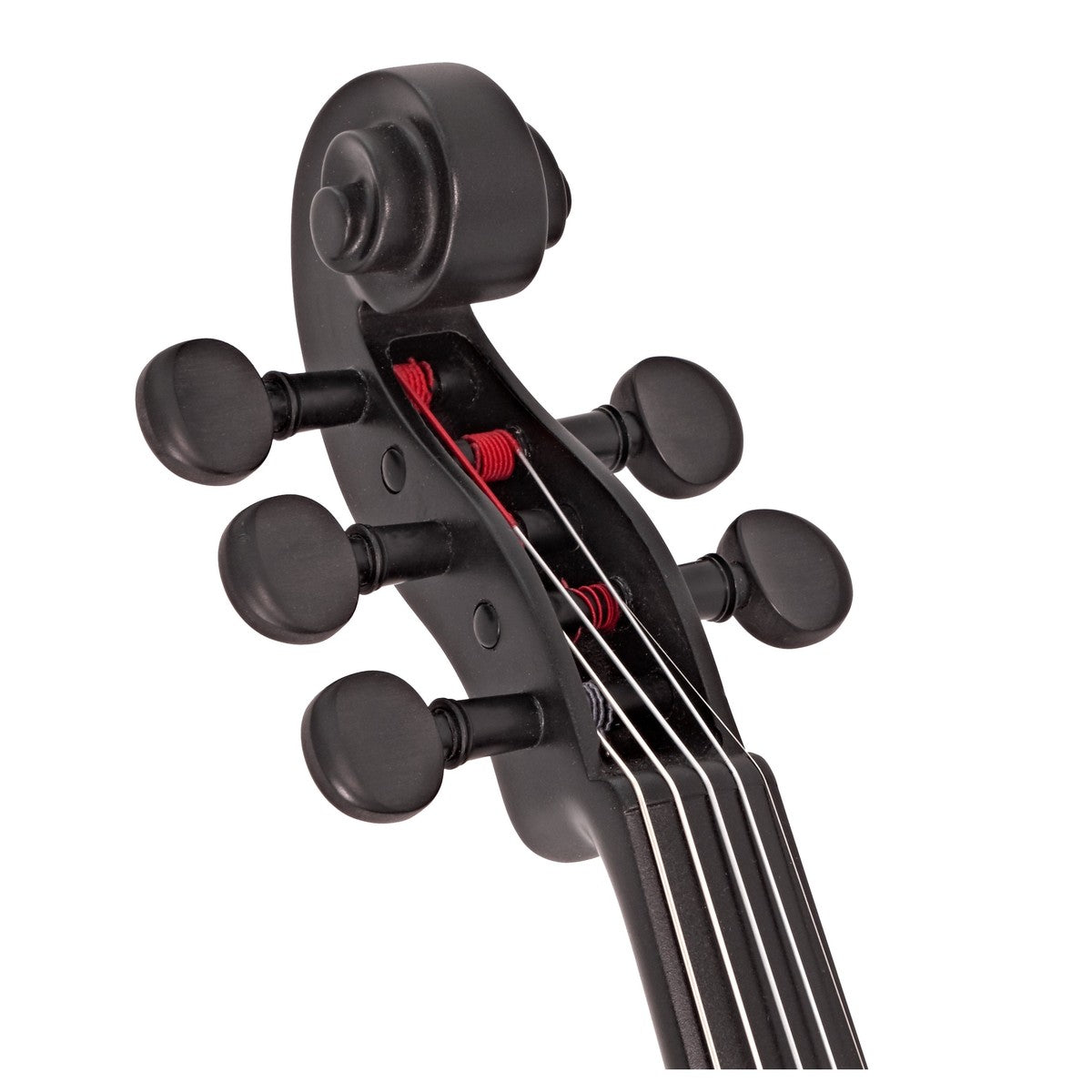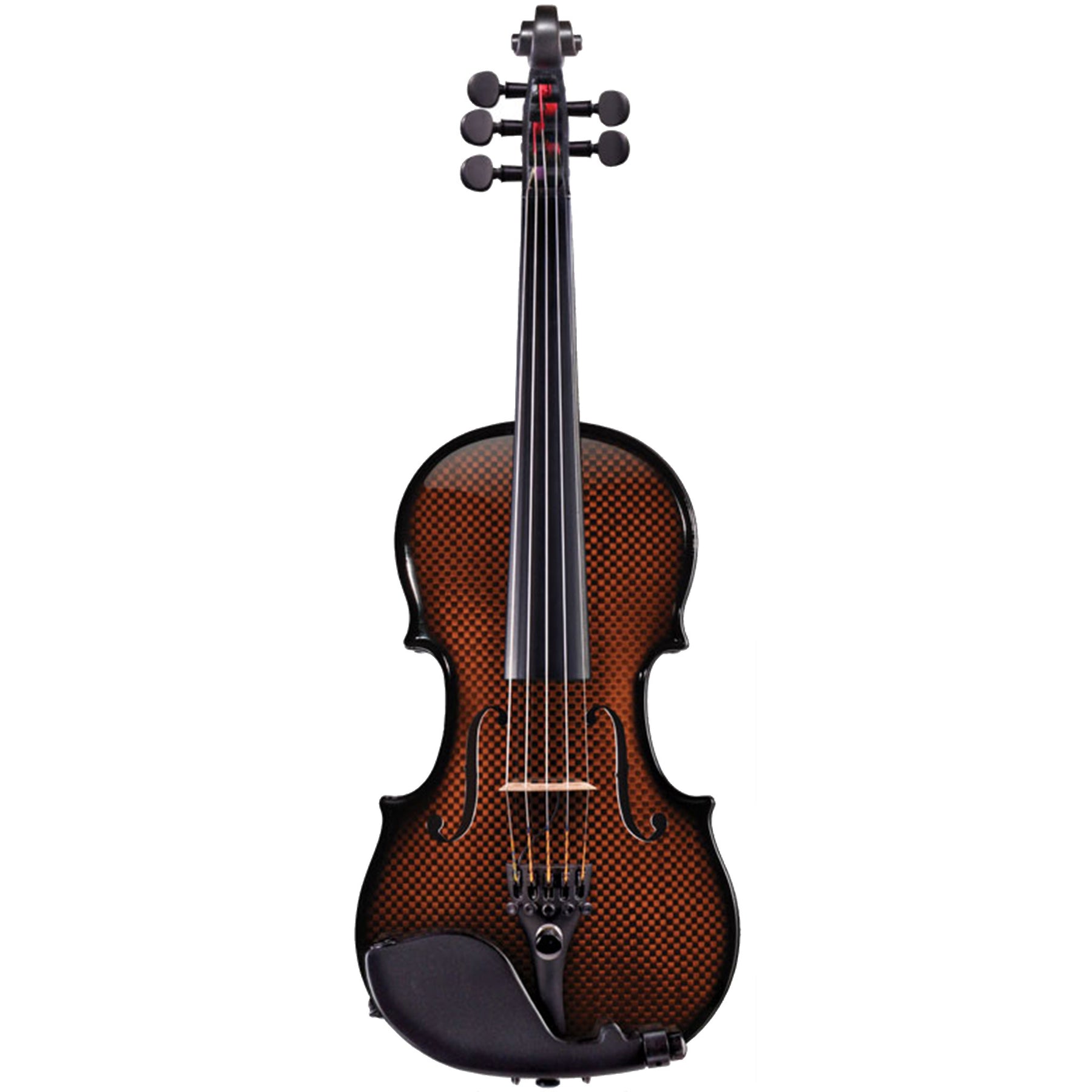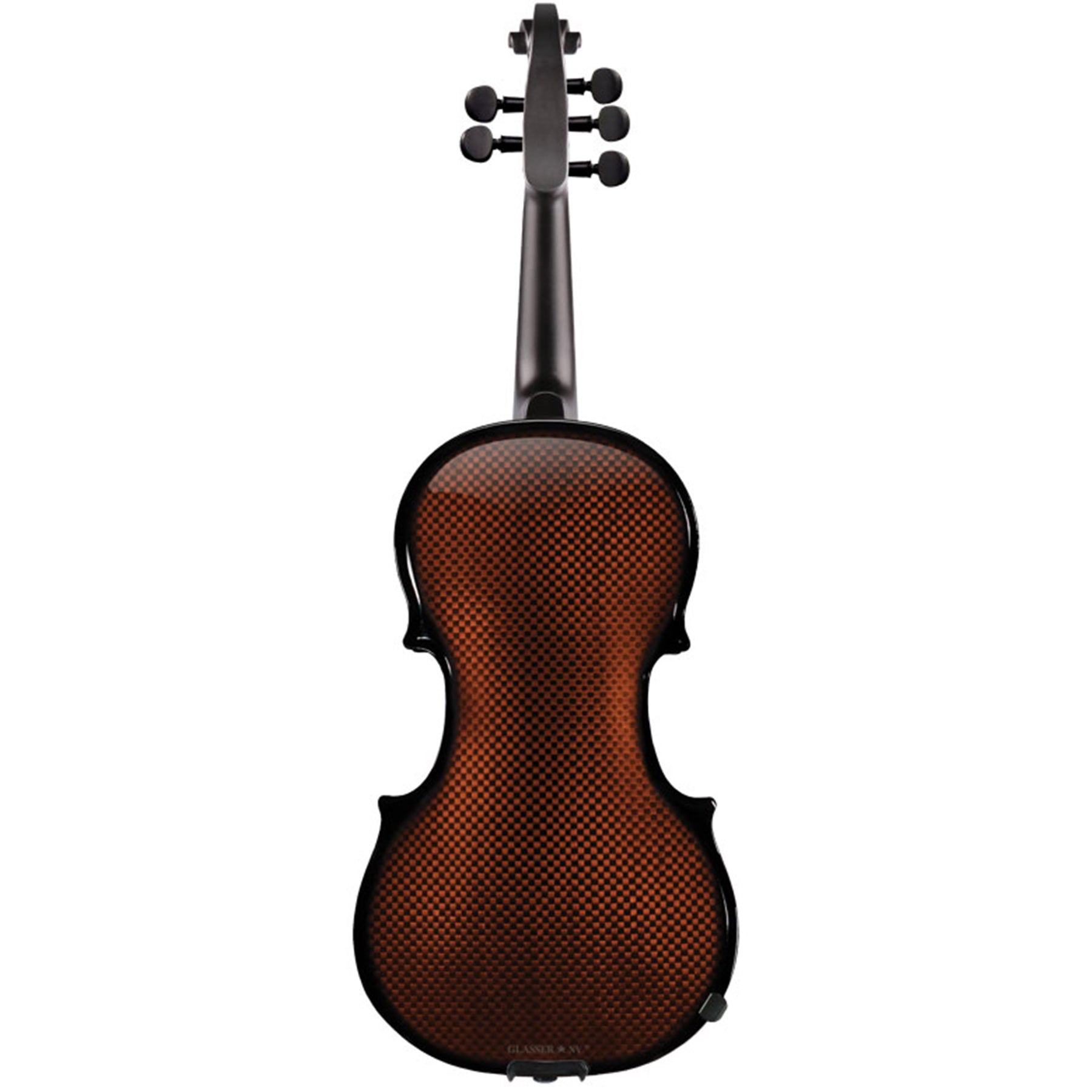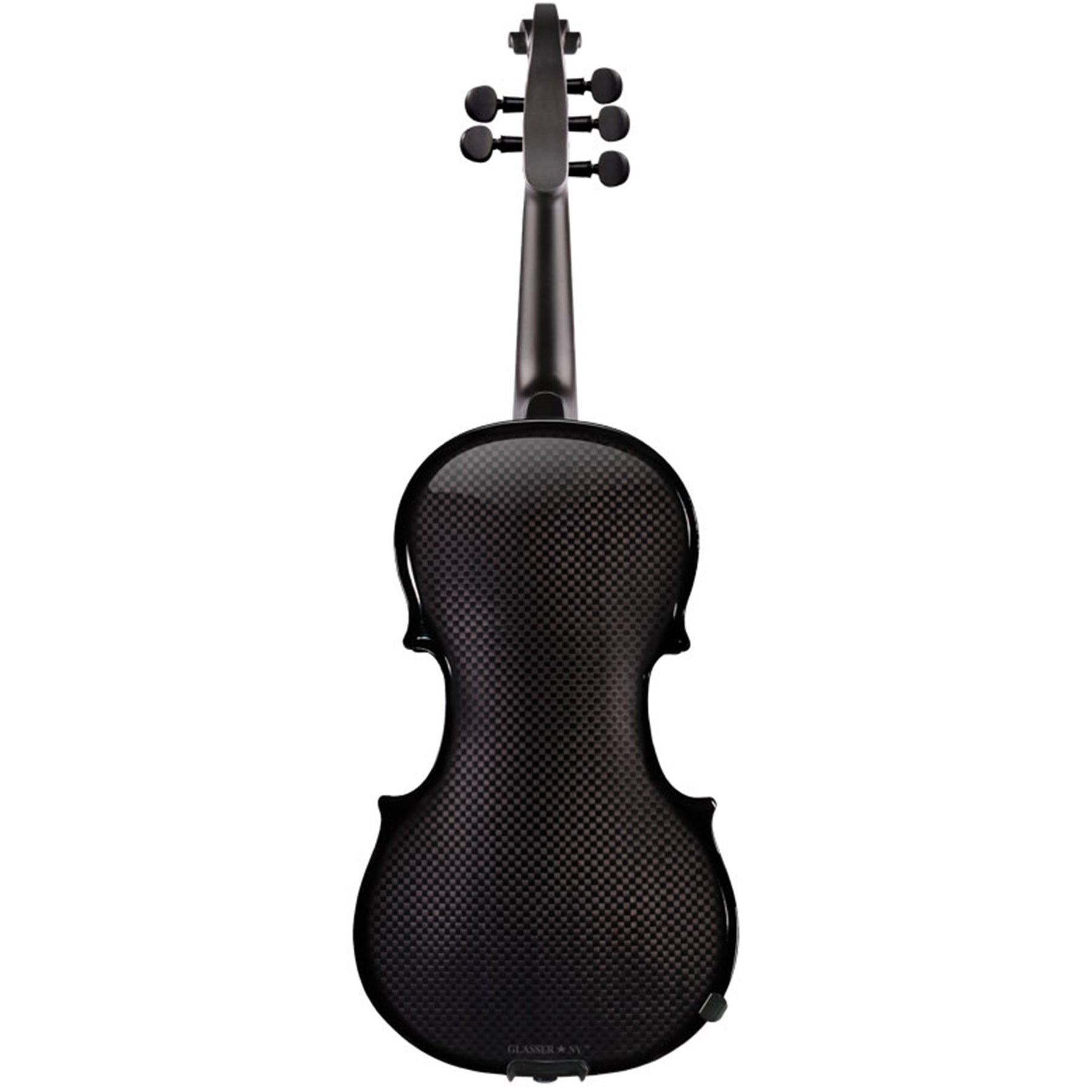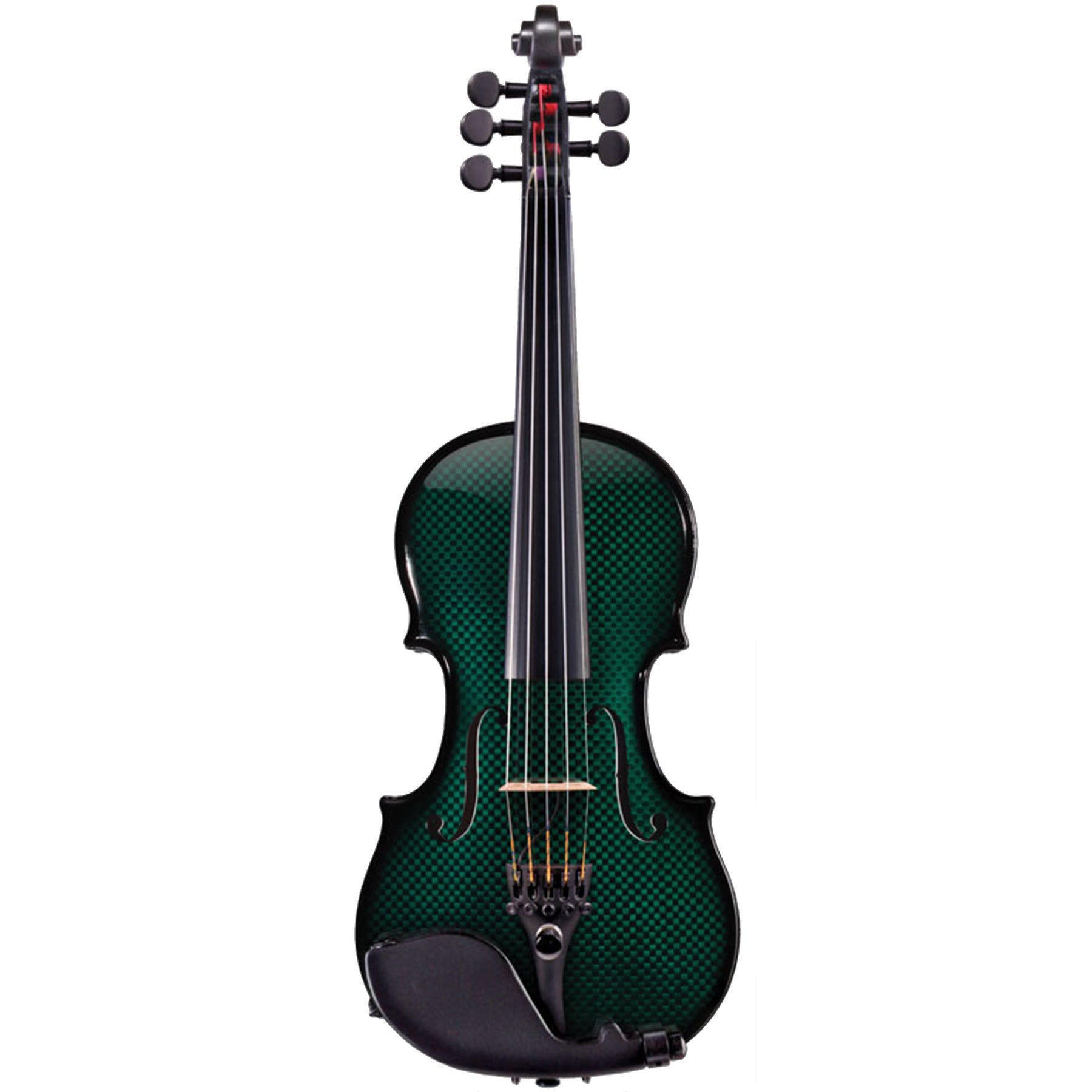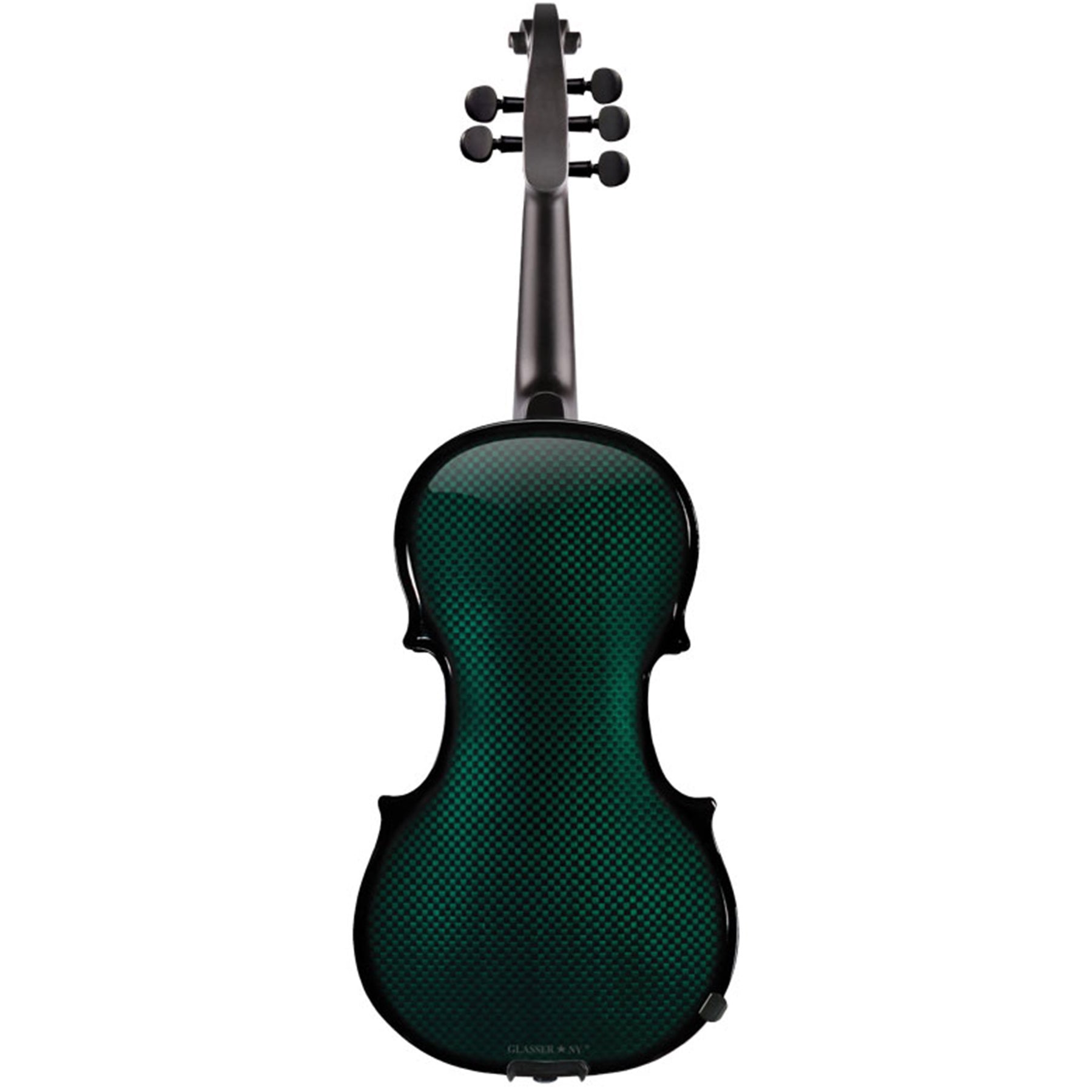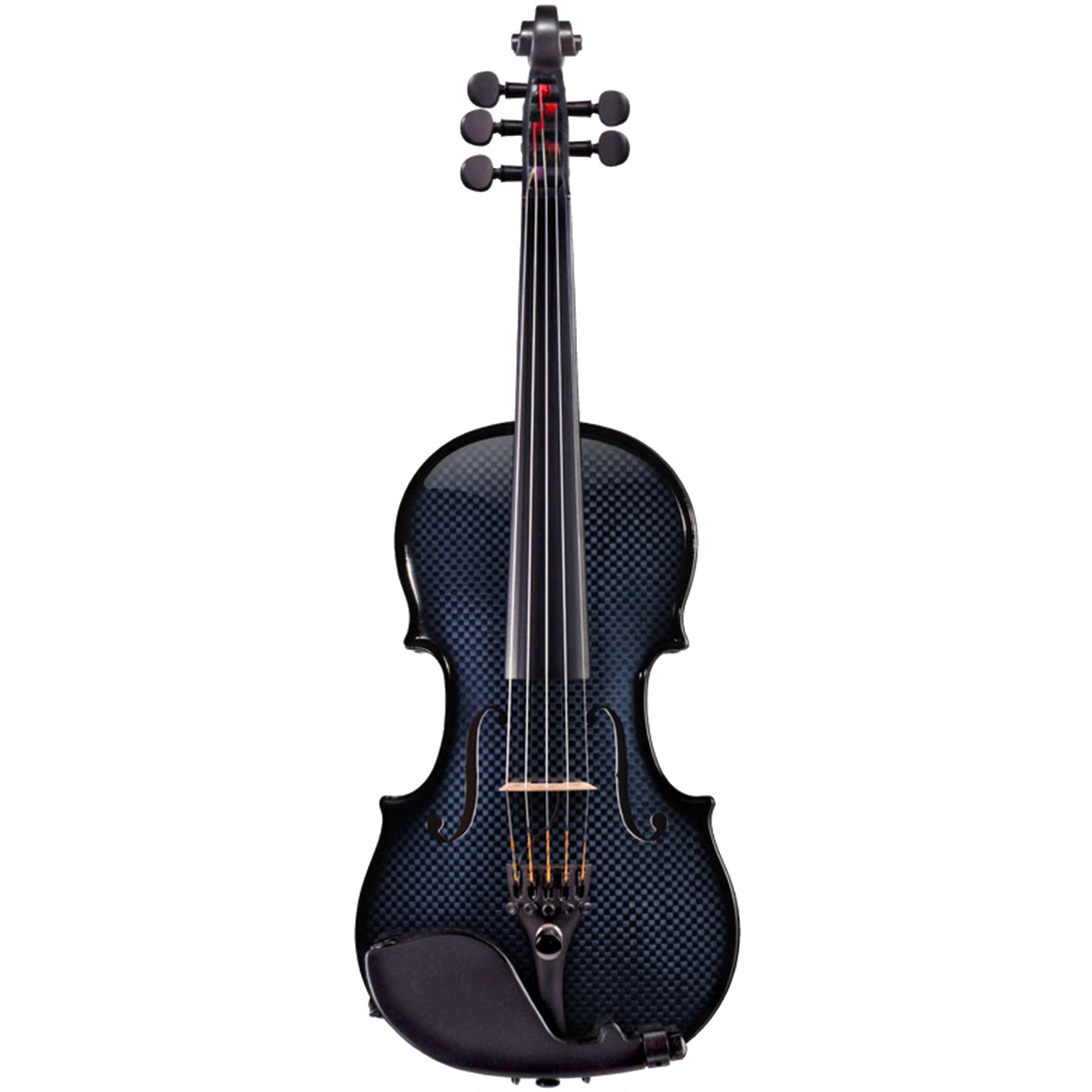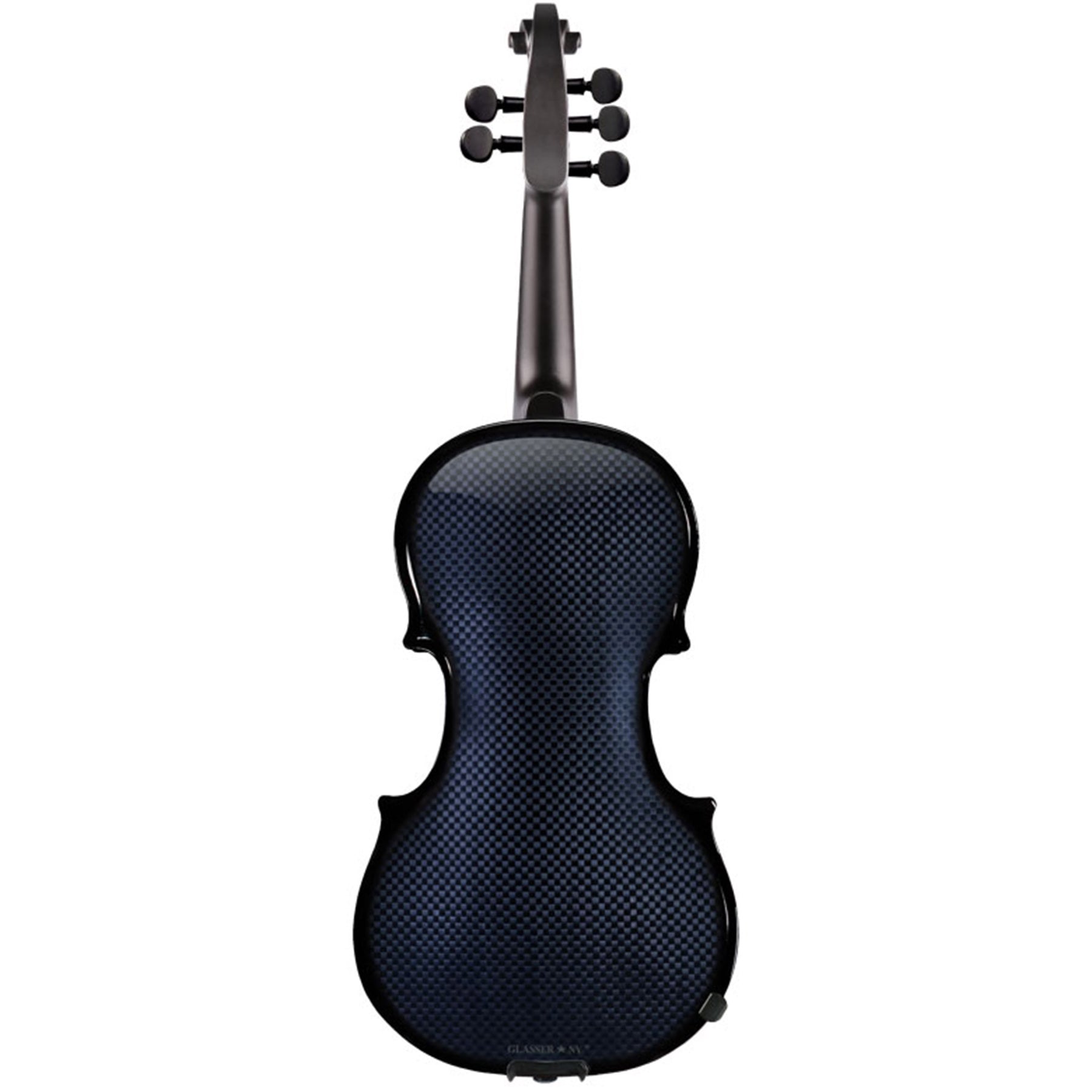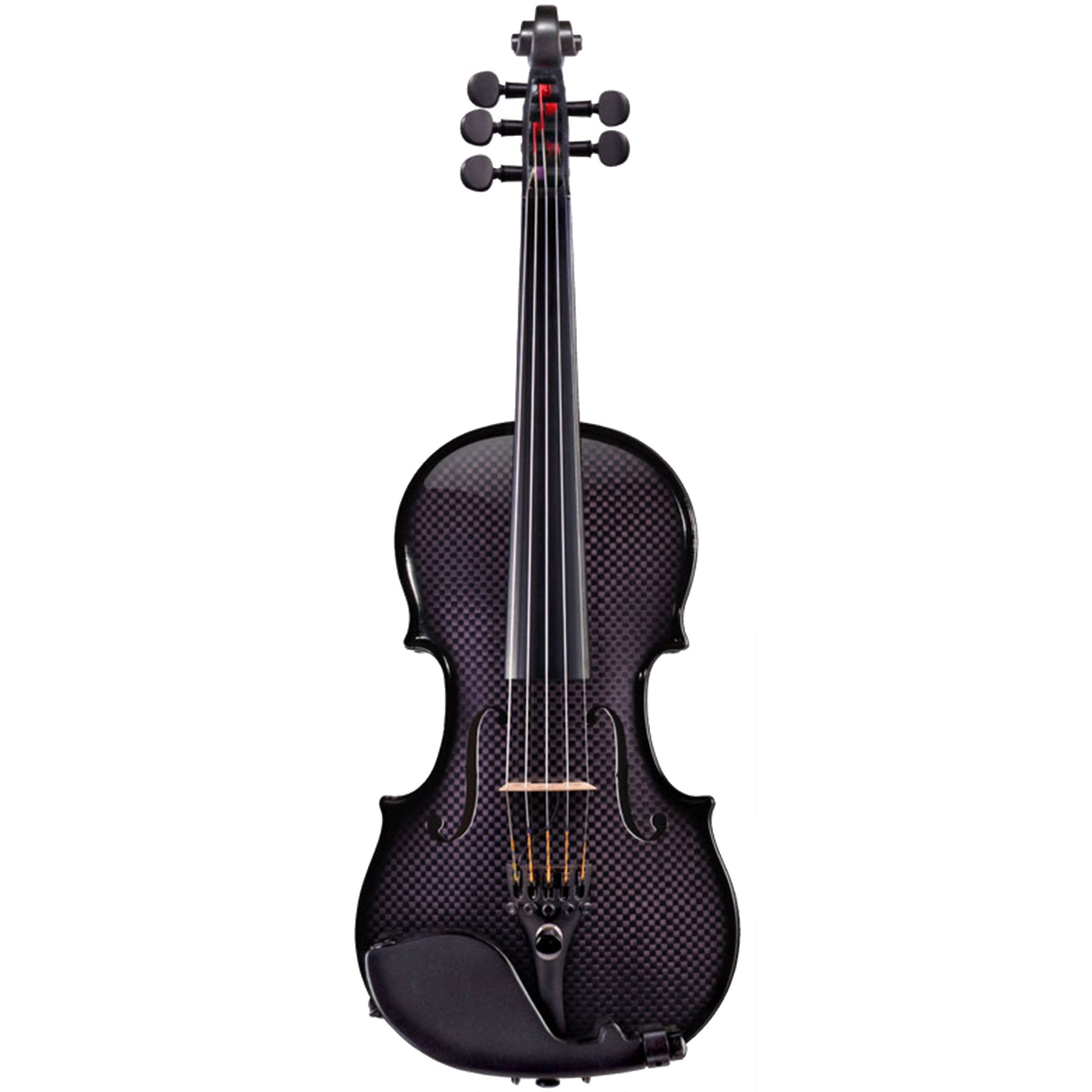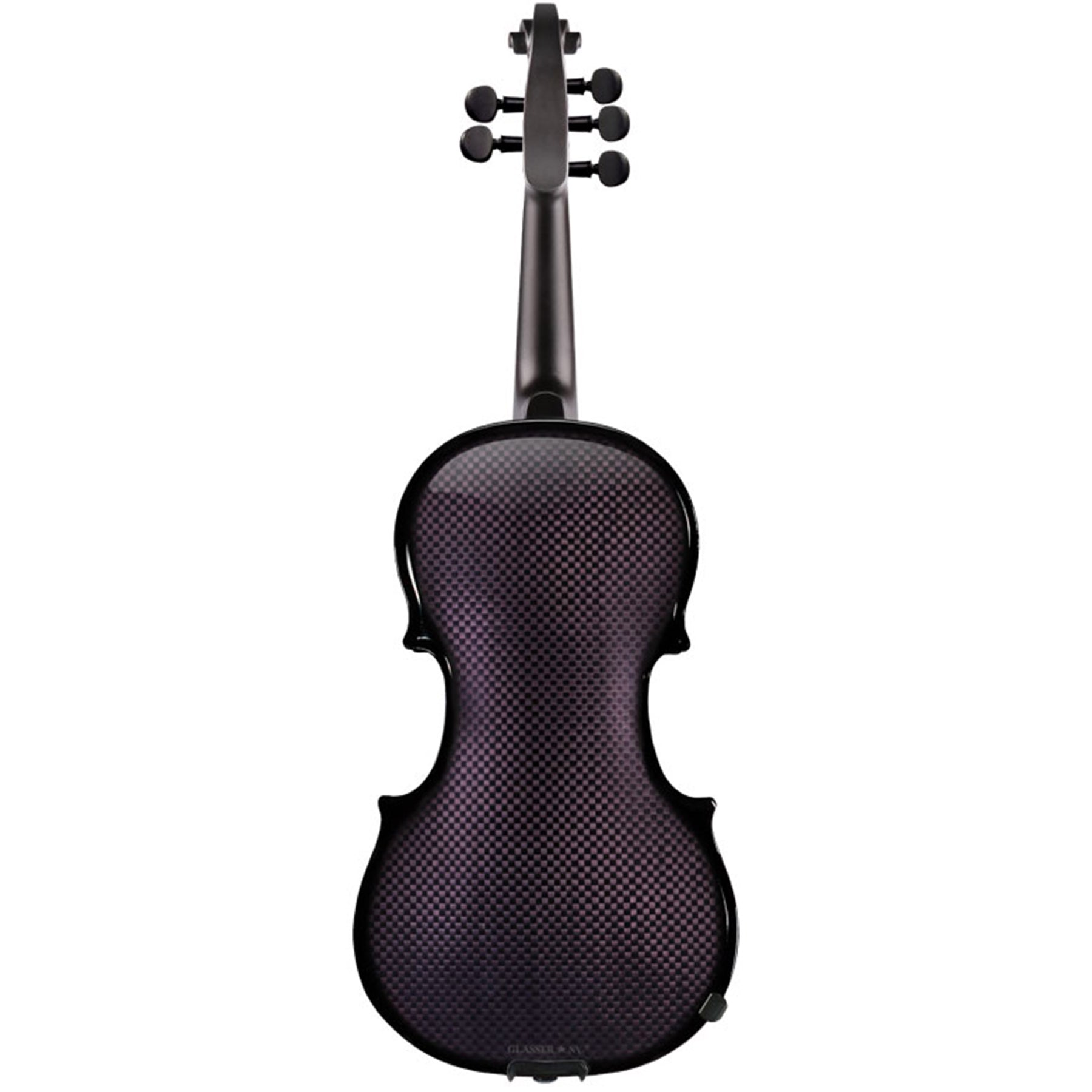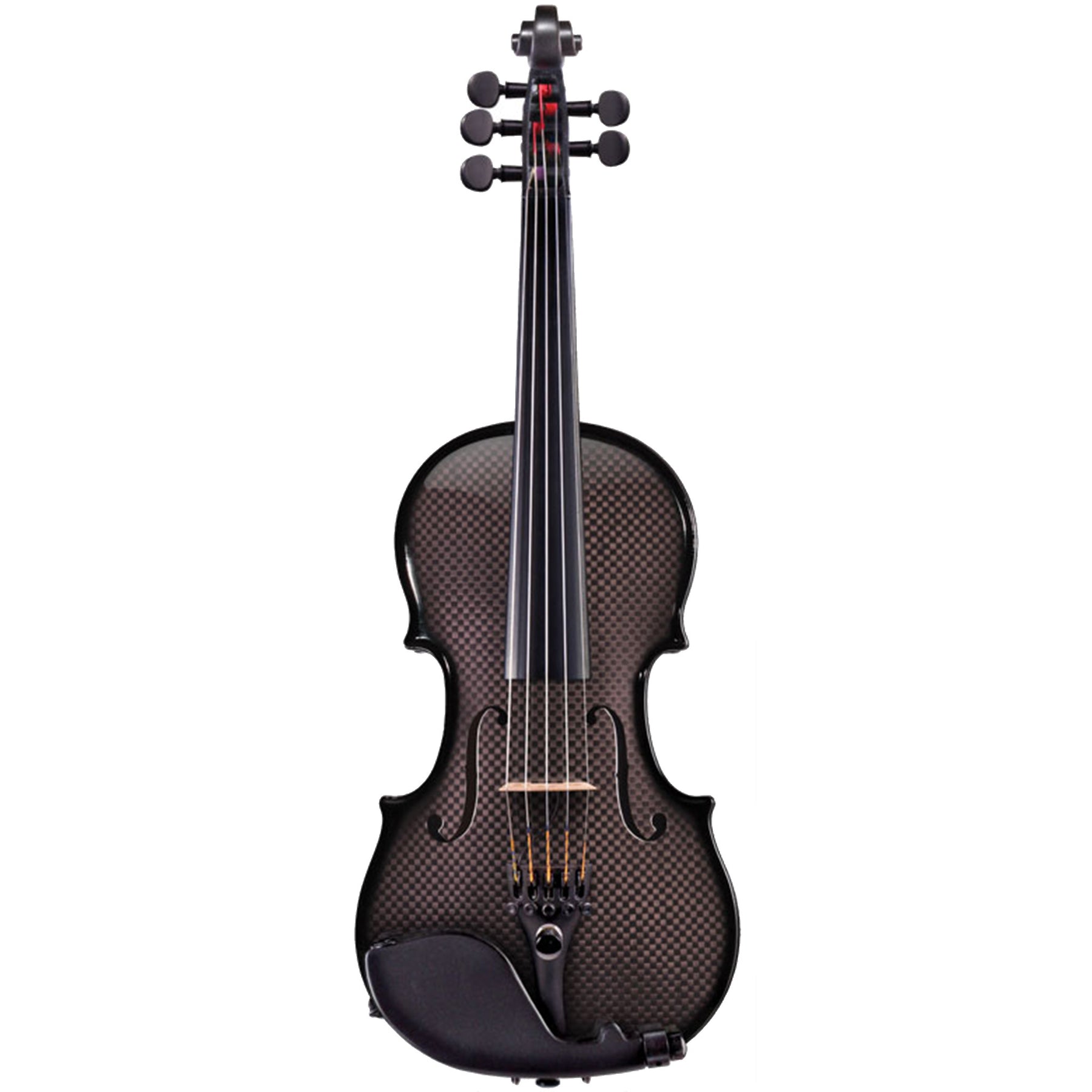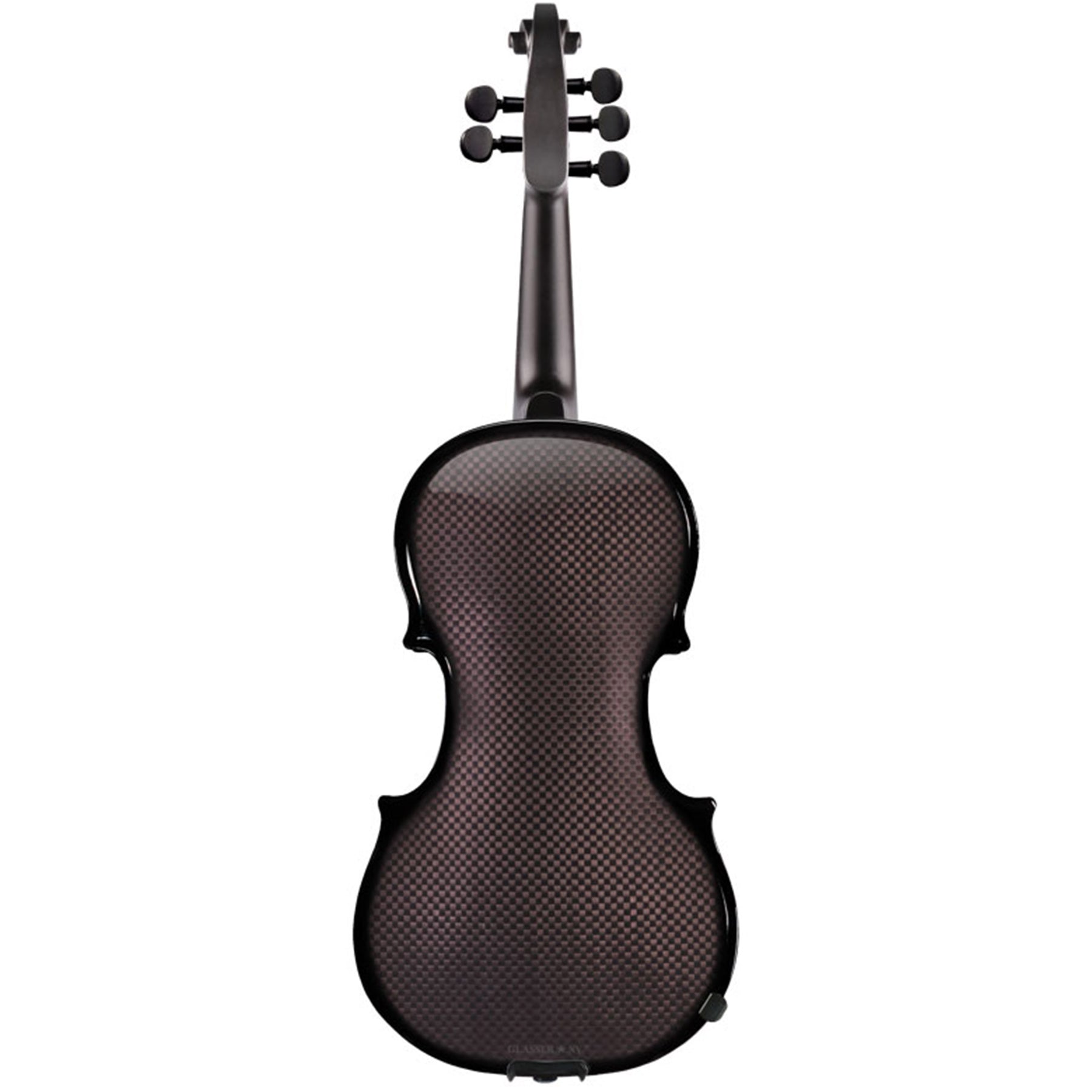 Glasser Carbon Composite Acoustic-Electric 5-String Violin
This Glasser violin is sold as an instrument only. If you wish to purchase it with an outfit, including a case, bow, rosin, and tuner, you will be given that option after you add the violin to the cart.
Carbon Composite Body For Unmatched Durability
This Glasser violin features a revolutionary Carbon Composite body which is long-lasting, durable, lightweight and has a tonal quality which is rich and clear. They offer a high-performance, modern alternative to traditional wood instruments. These almost indestructible violins are great for travel, outdoor performances and all those places where your instrument might get wet, overheated, knocked, bumped or scratched like lively sessions, bar gigs, dances, orchestra pits and outdoor shows. The Glasser violins are also very low maintenance, easy to play, good value and environmentally friendly.
Bartolini Electronics For Live & Studio Use
The Glasser Carbon Composite Electric Violin produces a huge sound that carries a long way, so it's especially good for live performances in larger venues, or outdoor. It can be played acoustically or plugged in to the Glasser Swordtail active chinrest system. The tailpiece contains the volume/gain knob in the center, and the two tone knobs are built into the right side of the chinrest.
Quality Hardware & Accessories
The Glasser Carbon Composite Violin is finished with responsive Larsen strings, and Planetary pegs for exceptional tuning stability.
Specifications
Size:

 

4/4 only
Body:

 

Carbon Composite
Colors: Black, Blue, Red, Champagne, Purple, Orange, Green.
Strings: Larsen strings with D'Addario Helicore C (5-string)
Pegs:

 

Planetary Geared Pegs
Fine Tuners:

 

5
Electronics:

 

Bartolini Pickup
Controls:

 

Treble tone knob on tailpiece, volume knob built into chin rest
Weight:

 

580 grams (approx)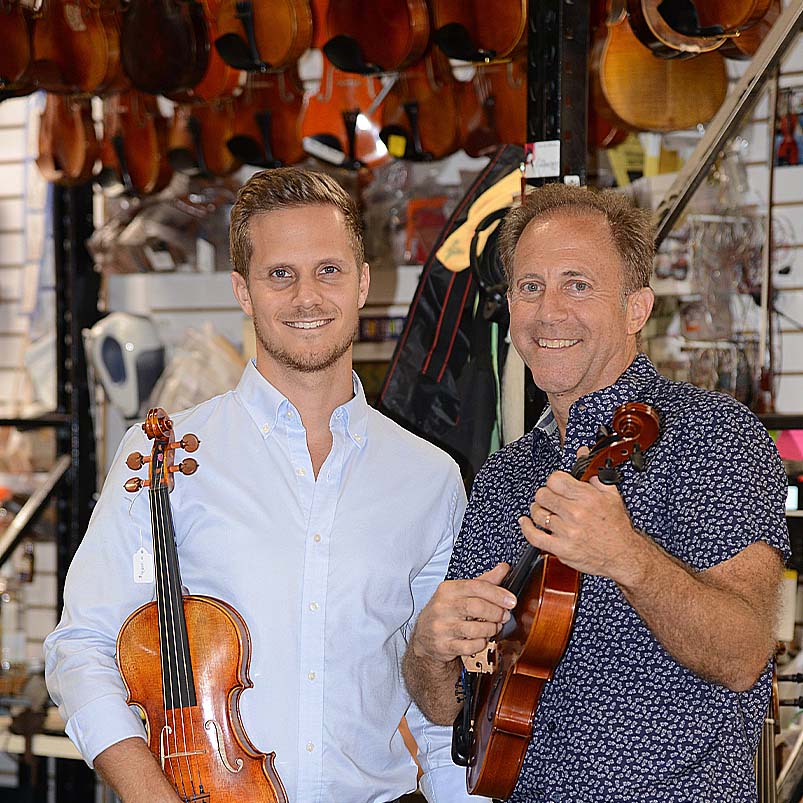 About Fiddlershop
Fiddlershop is a small family-owned business located in South Florida. Since 2012 we have been serving the string community with quality instruments and accessories. We believe that music and instruments should be accessible to everyone at a price they can afford.