CHand-crafted by one of Brazil's best bowmakers, Willian De Marchi, award winning bow maker at the Violin Society of America (VSA).
This bow is made from the highest quality Brazilian Pernambuco wood, and is handmade by Willian De Marchi. The Silver cello bow is a step up from the De Marchi Nickel Bow and is crafted from a more refined selection of wood and has a silver mounted African ebony frog.
Carefully chosen extremely fine pernambuco
Fully silver mounted African ebony frog
Parisian eye
Leather grip
Silver winding
Genuine, quality Mongolian horsehair
Made by Willian De Marchi in Brazil
Weight approximately: 79-80 grams.
Fiddlershops' team of professional players and luthiers hand-select each bow to exacting criteria, including examining the hair, camber of the bow, the bow's ability, and sound across different techniques.
The Willian De Marchi Cello Bow Family:
Willian De Marchi Nickel Cello Bow
Willian De Marchi Silver Cello Bow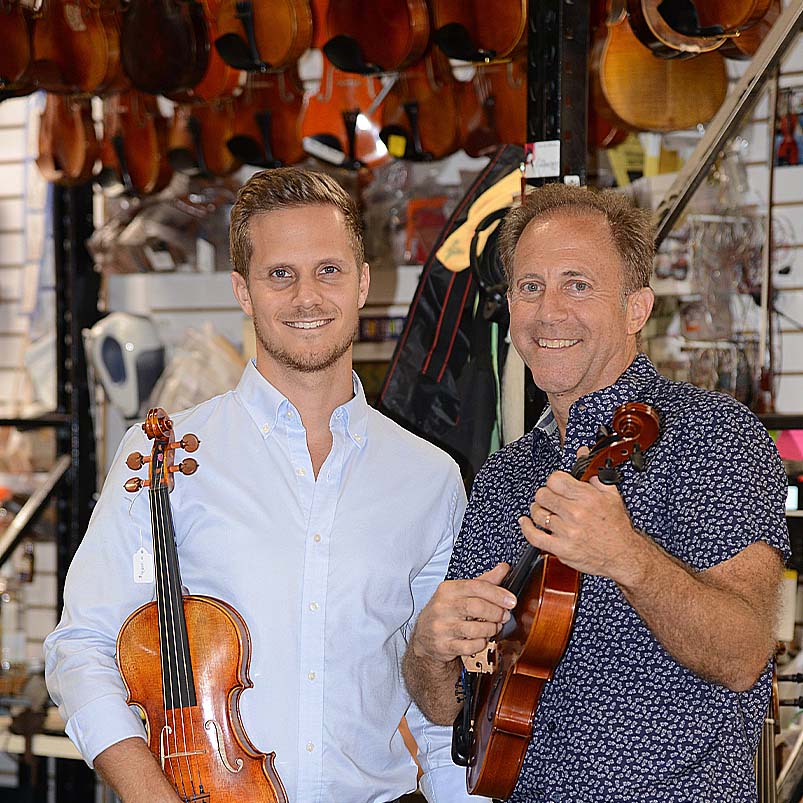 About Fiddlershop
Fiddlershop is a small family-owned business located in South Florida. Since 2012 we have been serving the string community with quality instruments and accessories. We believe that music and instruments should be accessible to everyone at a price they can afford.