Welcome to Fiddlershop's Deals/Discounts/Antique/Clearance/Pre-Owned & Pre-Loved/ Section! (yes, we're taking suggestions on a better name) Every so often we have some instruments that deserve their own page and video because of their uniqueness. They could be B-Stock, the last of a previous generation of instruments, or instruments people discovered while they were Indiana Jones-ing through their attic. Whatever the story is, we give them a number and play them for you here.
This is No. 135- A Holstein Tradiitional Panette 16" Viola, with Perfection Planetary Geared Pegs and Wittner center mounted chinrest, Zyex Strings.
Sale is for instrument only.
Holstein Traditional Panette Guarneri Viola
Extra wide lower bout for bigger tone
Real hand applied oil varnish
Antiqued wood - dried a minimum of 10 years
Real quality Ebony fittings and fingerboard
Aubert Mirecourt or Despiau 3-tree French-made bridges
Set up with Zyex strings
Every Holstein instrument undergoes our famous 10-point inspection!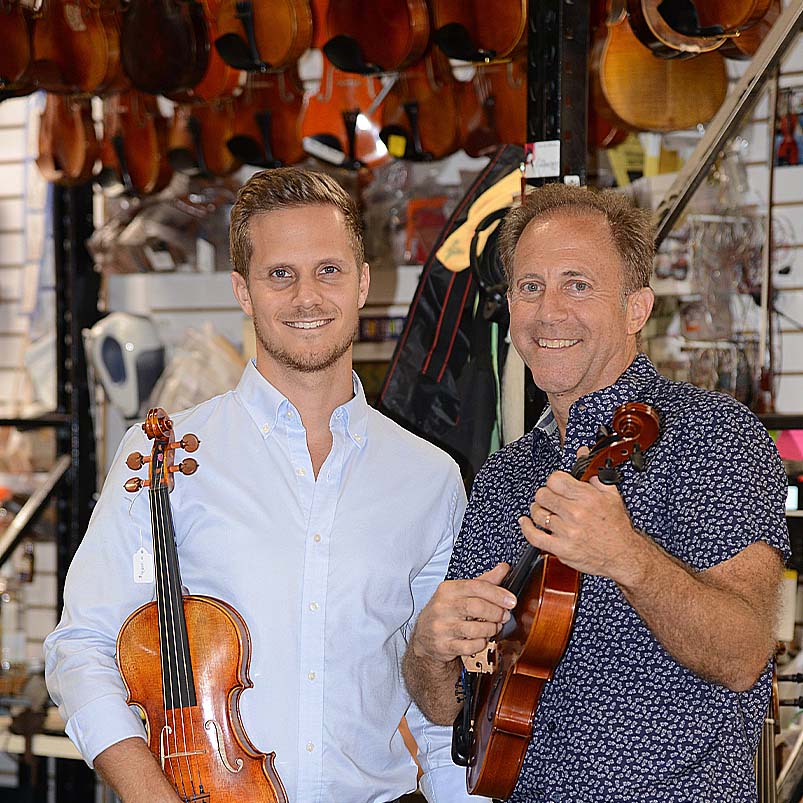 About Fiddlershop
Fiddlershop is a small family-owned business located in South Florida. Since 2012 we have been serving the string community with quality instruments and accessories. We believe that music and instruments should be accessible to everyone at a price they can afford.