Introduction
The people at Arcus have developed the Müsing Bows to offer a new level of performance to the more affordable price range. Compared to wooden bows, they offer improved resiliency (elasticity) and they deliver a wider range of overtones than basic composite bows. They are designed to match the demands of all advancing students, amateurs, and professional players who seek an affordable bow with perfect strength and a really good sound. 
Improving the sound of basic composite bows...
On the lower end of the market, composite bows are increasingly replacing wooden bows. They generally offer good resiliency and are more durable. Their biggest problem is that with their high resin content of about 60% (40% is carbon fiber) the high frequency overtones are greatly dampened. Initially the sound of such bows appears to be quite full and warm, but after a longer period of playing the lack of brilliance in the sound becomes very obvious and unacceptable. For this reason, better players with trained ears rarely play low end carbon fiber bows.
...Through a New Technology
Until now the ARCUS bows were the only composite bows that offered better resonance than wooden bows. That is only possible because of a low resin content of about 20% (80% carbon fibers). But these bows are very difficult to make and labor intensive and cannot be produced at a low cost or in large quantities
For the Müsing bows, Arcus has developed a new manufacturing technology: the shaft is made from 3D-woven carbon fibers and then infused with epoxy under high pressure. This way they achieve a relatively low resin content of about 40% (60% carbon fibers) the result is a resonance quality similar to high quality Pernambuco. 
High Tech Made in Germany
The Müsing bows are entirely made in Germany and come with a 15-year warranty for the stick. This warranty is not limited to the orignal owner, as some manufacturers' warranties are, but can be transferred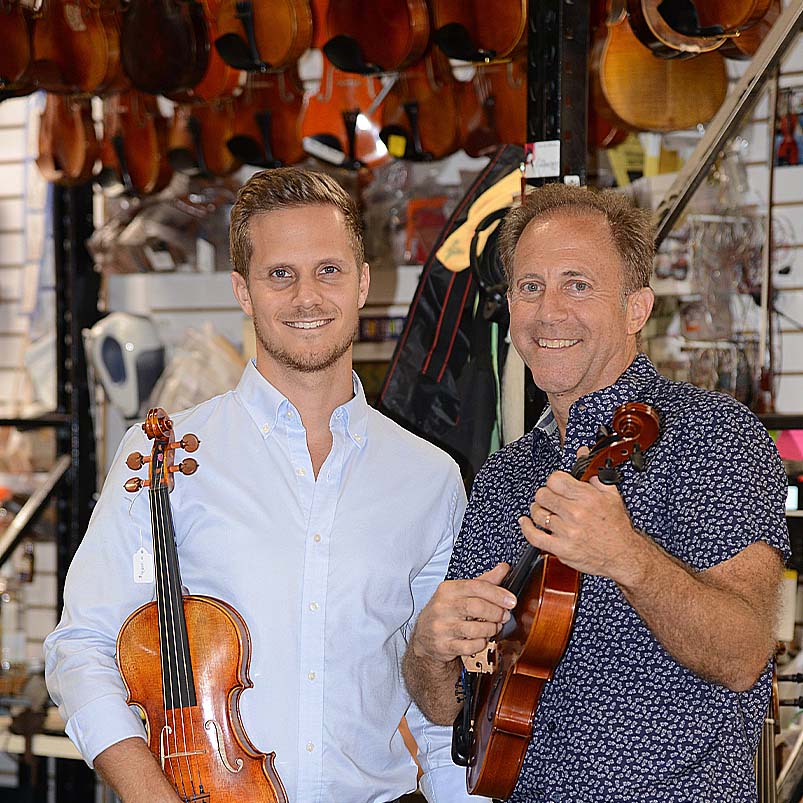 About Fiddlershop
Fiddlershop is a small family-owned business located in South Florida. Since 2012 we have been serving the string community with quality instruments and accessories. We believe that music and instruments should be accessible to everyone at a price they can afford.