The Ultimate Backpack Oblong Case Carrier
Are you an active violinist, running nonstop to rehearsals, performances and lessons? Do you bring all your sheet music and accessories with you because there is zero time between performances?

Have you yearned for a free hand to take a phone call, grab a bite to eat or to hold your umbrella when it rains?

The Joey is a revolutionary new solution to carrying your violin case and all your accessories with ease! With the highest quality backpacking straps and cushions normally found only on top-end hiking and climbing gear, you'll forget you're wearing the Joey, yet everything you need is at hand.

Using the Joey is a snap! Easy to attach around any oblong violin case, and just as easy to remove. Secure clips and even a safety strap assure that your case isn't going anywhere except with you.

Everything an active player needs in one place, with a stylish look! Black fabric with reflective piping assures a great look with added safety, and the backpack straps stow under a flap when not in use. Zippered storage pockets easily hold a large orchestra folder, several quartets, metronome, pre-amp, cable and pencils. There is a special pouch for your iPad or Kindle and you can even bring your folding music stand or umbrella in Joey's special, fold-flat storage pouch.

The Joey is adjustable for use with all oblong violin cases. Violin case not included. Black.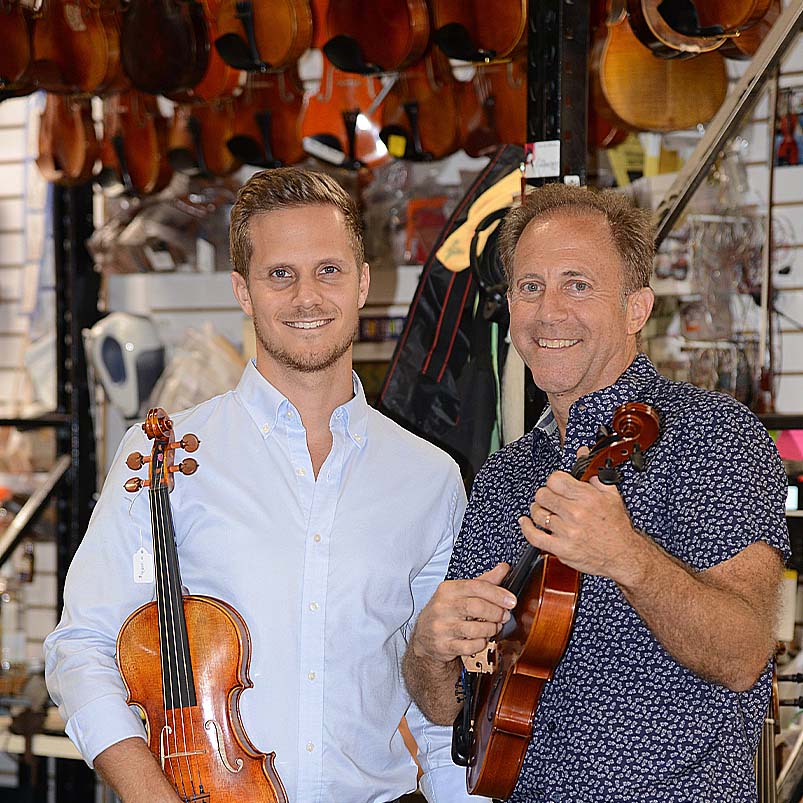 About Fiddlershop
Fiddlershop is a small family-owned business located in South Florida. Since 2012 we have been serving the string community with quality instruments and accessories. We believe that music and instruments should be accessible to everyone at a price they can afford.