Holstein Workshop Maggini Violin
Made in one of our award-winning workshops, this Holstein violin is inspired by the original Guarneri Paolo Maggini violin made in 1630. It's crafted from start to finish by one master luthier and is further set up and tested by Fiddlershop for optimal playability and performance. This particular model has a gorgeously deep tone and agility responding to the player's commands.
The best-known maker of the Brescian school, Giovanni Paolo Maggini was born in Botticino and moved to Brescia around 1586 to train with Gasparo da Salò. After 20 years of work for da Salò, Maggini struck out on his own and began to develop his models. His violins are based on two unique patterns, one of which is about 35.5 cm and conforms to contemporary standards for length. The other is significantly larger, about 37 cm. The Maggini's are also easily identified by carrying double purfling.
Structure: Top made of highest quality Italian spruce, and back of Bosnian maple
Varnish: Antiqued Italian oil varnish
Fittings: Ebony
Bridge: 

Hand-carved professional level

 Despiau 3-tree 

or Holstein Deluxe

 

Bridge

Strings: Player's or maker's choice. We select and match the strings carefully to bring the most out of each individual instrument. For any string preference, please contact us or add a comment to your order.
Holstein instruments go through Fiddlershop's quality control and adjustment process. We take every measure to make each instrument sound its best. They are also covered by Fiddlershop's Lifetime Structural Warranty and include lifetime free adjustments.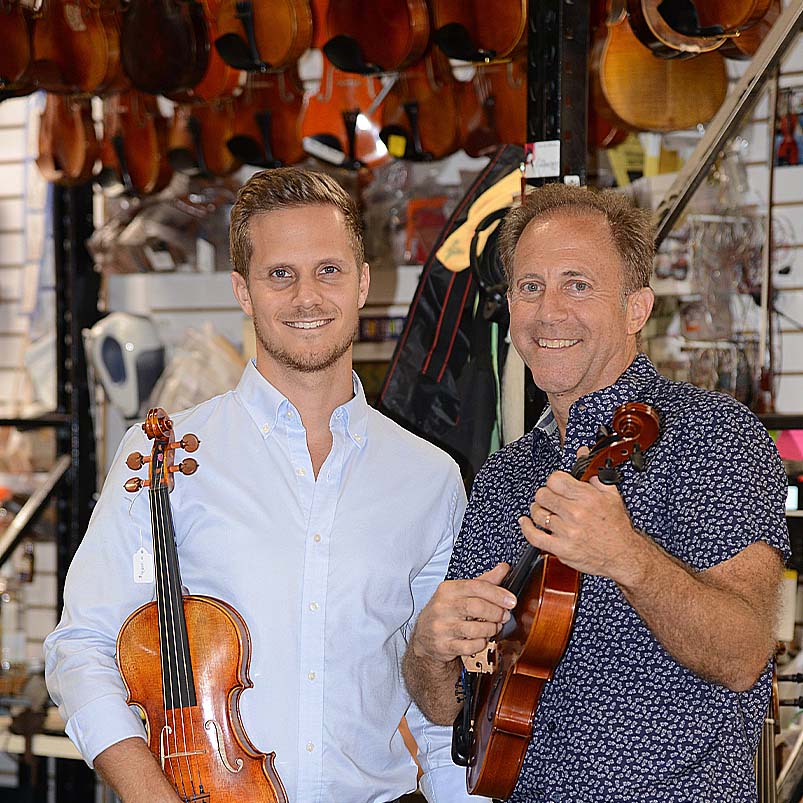 About Fiddlershop
Fiddlershop is a small family-owned business located in South Florida. Since 2012 we have been serving the string community with quality instruments and accessories. We believe that music and instruments should be accessible to everyone at a price they can afford.