Please be aware of the extra slim fit in the upper bout and neck section. Measure your violin and compare to the infographic. This case is sold at discount because of this construction detail, that makes it too slim for certain full size violins.
This Fiddlerman Weave Violin Case is the most lightweight, compact, and resistant case in its category. It is a shaped case with all the features one can expect form a premium case like this - pressure resistant weave shell, total suspension cushions, and comfortable backpack straps. This case is also available in a oblong model here.
Weight: 3.8 lb (1.73 kg)
Interior Features:
Total suspension for the instrument (injected foam cushions)
2 bow holders
Exterior Features:
Outstanding protection and ultralight weight
2 comfortable backpack straps with security screw hooks
Side handle
Subway handle
Combination latch lock (instructions on how to set the lock)
Interior Dimensions: 
Peg Box: 3.75" | Upper Bout: 6" | Lower Bout: 9"
Available in white, black, red, or rose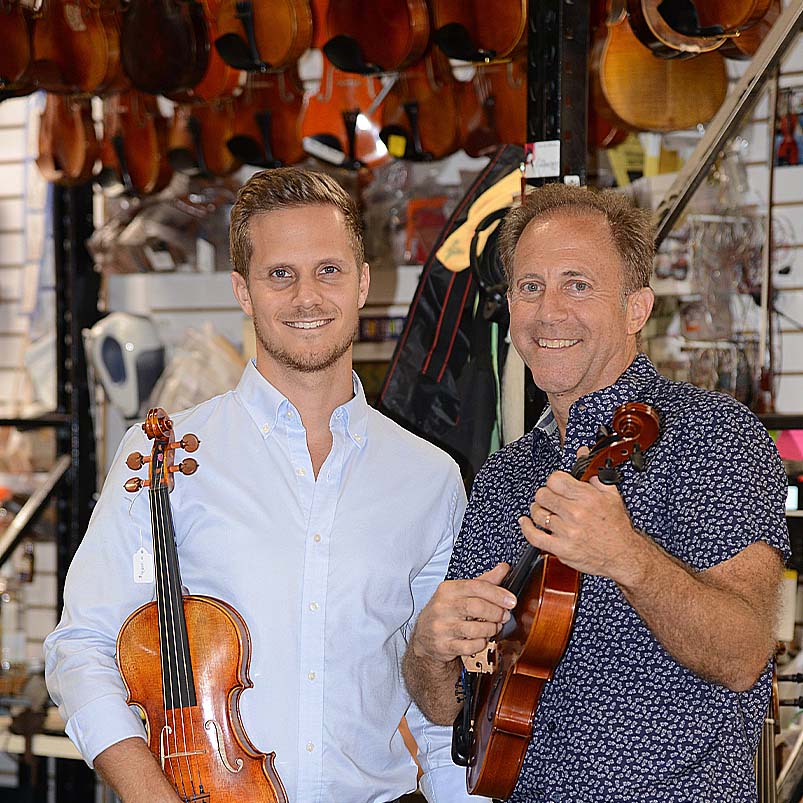 About Fiddlershop
Fiddlershop is a small family-owned business located in South Florida. Since 2012 we have been serving the string community with quality instruments and accessories. We believe that music and instruments should be accessible to everyone at a price they can afford.