Round or Octagonal - Octagonal bows play in a more agile and lively way. The round sticks have a very regular cross section, which gives them a very even and steady feel. 
Bow length: 29.5 inches
Weight: 48-50 grams
Arcus S4 violin bow
The S4 is a perfectly made bow with perfect balance, handling and performance that is normally not available in this price range. Its sound is clear and open, full and brilliant. The outfit in stainless steel is very elegant and extremely durable.
strong
assembly: stainless steel
eye: Pearl
coil: Silver
weight: 49gr.
--------------------------
Arcus S5 violin bow
The Arcus S5 is very popular among musicians who are looking for a rather bright and clear sound, combined with stick that offers a lot of resistance, speed and power, but do not want to spend a fortune on such a bow. Many Jazz- Rock- or Folk-players find in the S5 their ideal companion, just as classical players with rather dark sounding instruments.
assembly: Silver 935
eye: Pearl
coil: Silver
weight: 48 gr.
--------------------------

Arcus S6 violin bow
Many orchestra players around the globe play an Arcus S6. They love its instant response and the clear articulation, which allows for a very well differentiated playing. It also offer perfect comfort and safety, together with finest workmanship and materials in a package with a modern, exclusive design.

assembly: silver 935
eye: pearl
coil: silver / black
weight: 48 gr.
--------------------------

Arcus S7 violin bow
The Arcus S7 opens up a new horizon not only in your playing, but also in its sound. Its range of overtones reaches far beyond that of any wooden bow. Its projection and power make it the ideal bow for soloists, section leaders in the orchestra and chamber music played in large concert halls.

assembly: silver 935
eye: pearl
coil: silver
weight: 48 gr.
--------------------------

Arcus S8 violin bow
The Arcus S8 is the favourite bow of many soloists and concert masters. Its brilliance and instant attack allow to solve even the most demanding passages with poise and grace. Thus you can completely focus on the musical content and the communication with your auditorium and co-players. Matching its unique qualities we fit it out is solid gold.

assembly: gold 585
eye: pearl
coil: gold / black
weight: 48 gr.
--------------------------

Arcus S9 violin bow
The Arcus S9 is the ultimate bow for every soloist. Its brilliance and power reach far beyond any conventional bow and let the sound extend easily even over a large orchestra. But it also grips the stings without the least resistance, which makes it easy to modulate the most delicate passages to utmost perfection.

assembly: gold 585
eye: gold ring
coil: gold
weight: 48 gr.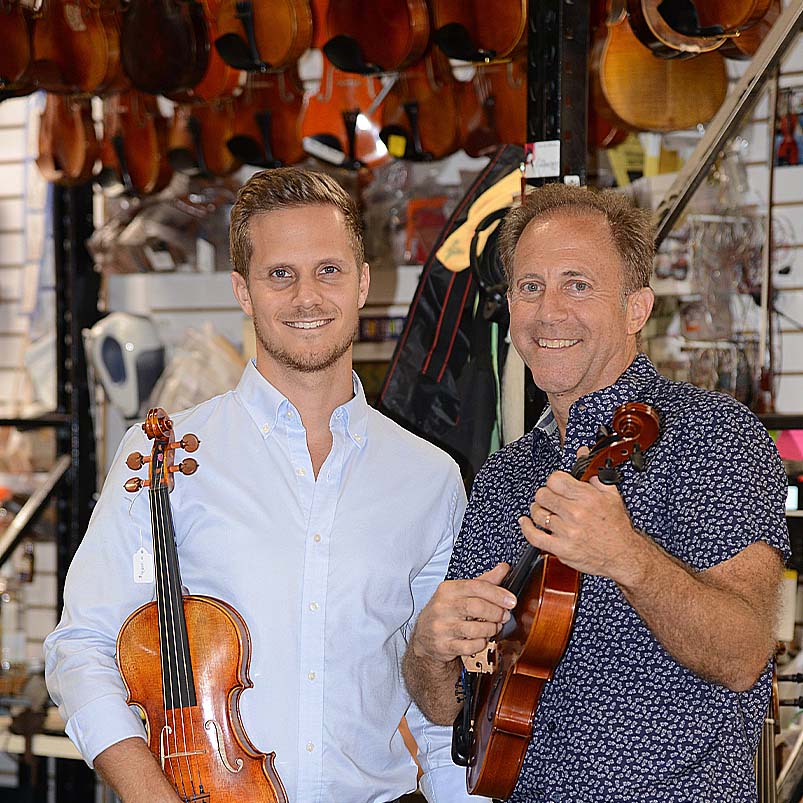 About Fiddlershop
Fiddlershop is a small family-owned business located in South Florida. Since 2012 we have been serving the string community with quality instruments and accessories. We believe that music and instruments should be accessible to everyone at a price they can afford.