A stunning tribute to history's great performance bows, the CodaBow DIAMOND GX delights with a tone both warm and robust. Its sophisticated Acoustic Core, traditional weight and balance, and high response delivers a professional, expressive bow sensitive to the subtle commands of the hand. It facilitates a wide variety of techniques, playing quick, articulated strokes as effortlessly as even, resonant long tones. The GX blends naturally in ensembles or projects richly for soloists. Unrivaled in its class, the CodaBow Diamond GX is the clear favorite of professionals of all genres worldwide.
Details and Features
Lifetime Manufactures Warranty
Kevlar Acoustic Core
Sterling Silver Fittings
Tone Color: Warm, Rich, Complex
Touch: Responsive, Strong
Specifications
Dynamic Balance: Center-Frog
Weight: Medium
Action: Moderate-Supple
Stiffness: Medium
Weighs ca. 62 grams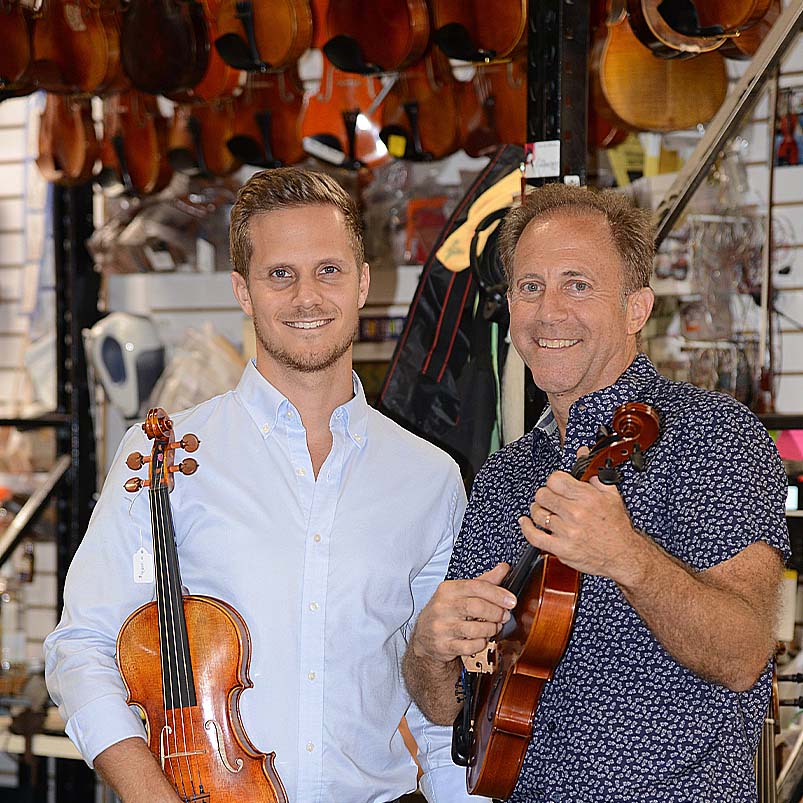 About Fiddlershop
Fiddlershop is a small family-owned business located in South Florida. Since 2012 we have been serving the string community with quality instruments and accessories. We believe that music and instruments should be accessible to everyone at a price they can afford.