From a company that consistently delivers the highest quality in electric string instruments, we proudly present the extremely popular Stingray SVX series from Wood Violins.
Whether you are a beginner or a pro, the look, sound, and feel of the Stingray SVX is sure to inspire and captivate you.
The lightweight bodies of the Stingray SVX4 electric violin, combined with a Wood Tru-Tone pickup for enhanced dynamics, warmth, and uncompromised clarity, make this instrument a true joy to play for extended periods without the fatigue associated with many other electrics on the market.
Features
Ebony Fingerboard 
Quality Ebony Fittings
Lightweight, precision composite tail piece
Wood Tru-Tone Pickup
Shaped foam case
About Wood Violins
As the creator of Wood Violins, world-renowned electric violinist Mark Wood (Trans-Siberian Orchestra, Billy Joel, Celine Dion, Dee Snider's Van Helsing's Curse) is honored to be at the helm one of the most revolutionary electric violin company in the world.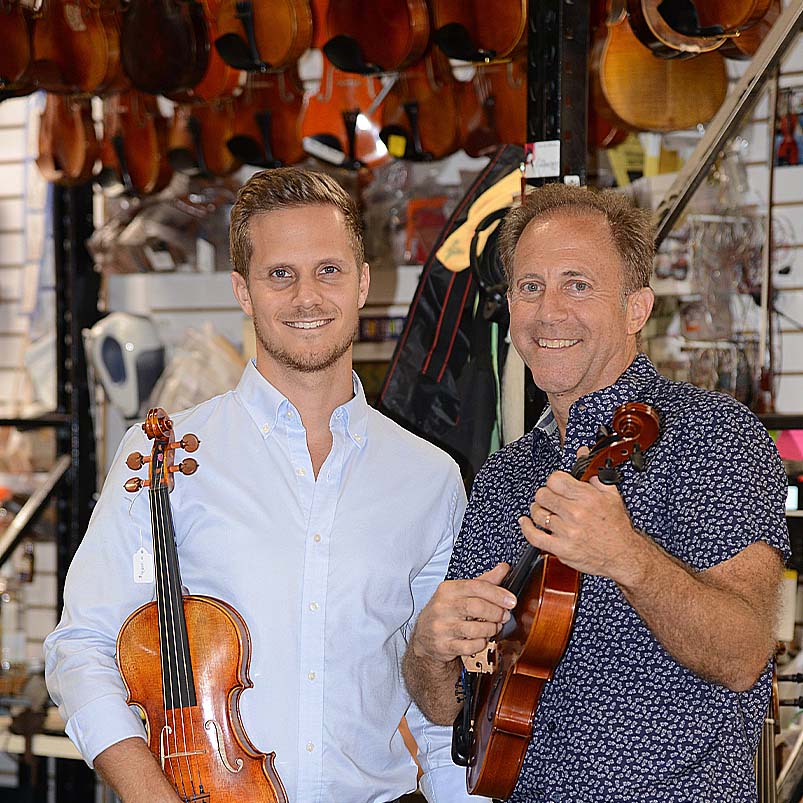 About Fiddlershop
Fiddlershop is a small family-owned business located in South Florida. Since 2012 we have been serving the string community with quality instruments and accessories. We believe that music and instruments should be accessible to everyone at a price they can afford.