An excellent choice for beginners with some beautiful upgrades from the standard Brazilwood Bow. Wood bows generally produce a warmer tone than carbon fiber bows in the same price range.
These bows give violinists a comfortable playing experience, with the beautiful features of a more expensive bow.
Since the cost of re-hairing a bow is more than the price of this bow, you could get a brand new bow every few months and still be saving money.
Specifications:
Octagonal Brazilwood bow
Beautiful Nickel Windings with Black interlaced design
High-grade ebony frog
Fully lined with nickel mounted
Mother of pearl eye and slide underneath.
The comfortable grip is made from imitation leather 
Available in 1/4, 1/2, 3/4 and 4/4 sizes
Bow Length
Available in 1/4, 1/2, 3/4 and 4/4 sizes
4/4: 29.5 inches
3/4: 27.2 inches
1/2: 24.8 inches
1/4: 22.5 inches
Bow Weight
4/4: 62-65 grams
3/4: 59-63.5 grams
1/2: 49-52 grams
1/4: 46-49 grams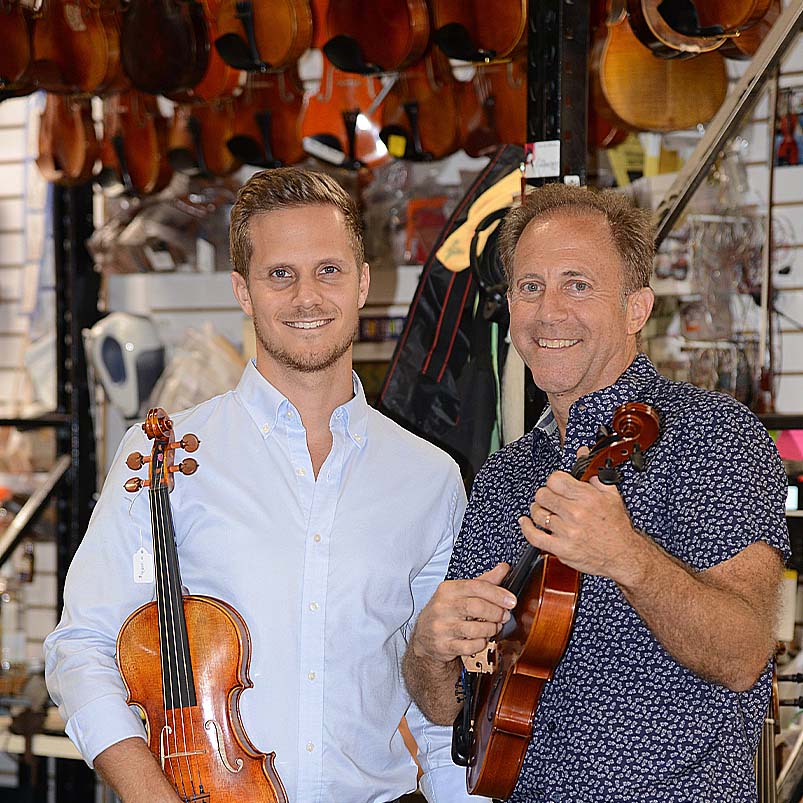 About Fiddlershop
Fiddlershop is a small family-owned business located in South Florida. Since 2012 we have been serving the string community with quality instruments and accessories. We believe that music and instruments should be accessible to everyone at a price they can afford.